Tote-1 - Oilcloth with Kim Niles Westie print pocket
AVAILABLE - use contact form to purchase
$30.00 (plus S&H)

Gray oilcloth fabic with pocket on one side. Pocket features custom printed Kim Niles Westie print with oil cloth backing to add strength and durability. Pocket on one side only.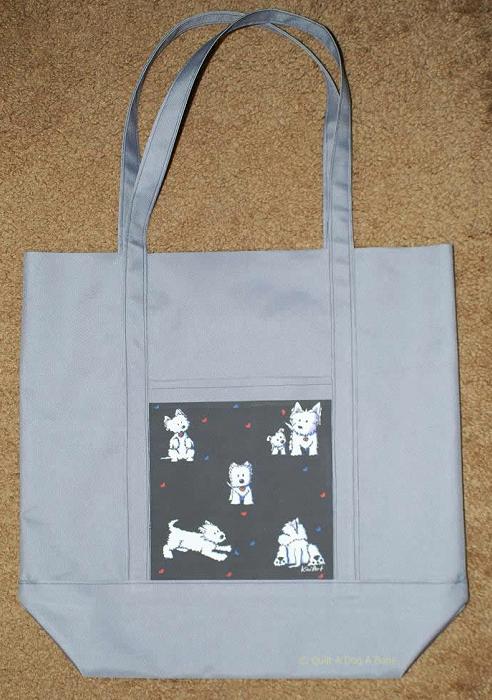 A closer look ...