#37 - Dog Bless America
AVAILABLE - use contact form to purchase
27" x 40" 8 bones completed: 06-2012
$69.00
Here is a fun, patriotic theme for a quilt. A little red, white and blue, with bones for stars on our flag. If you look closely at some of the detail photos you can see there are stars done in a blue and white variegated thread in the quilting design. The red, white and blue theme continues on the back with a cute flannel print to make it extra soft and cuddly. Then it's finished off with a fireworks print for the binding.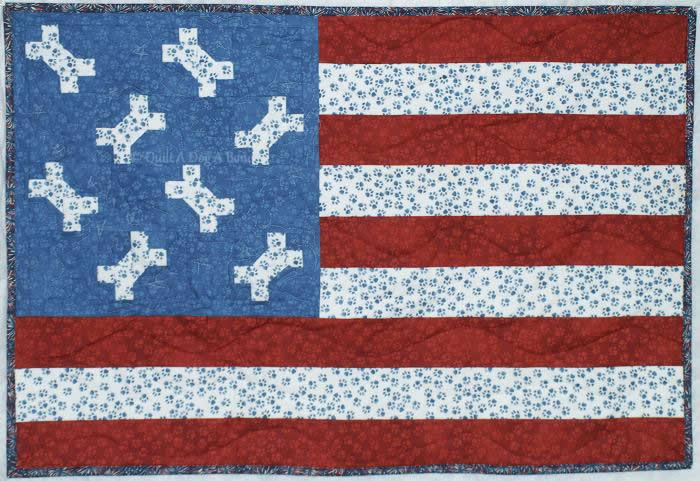 A closer look ...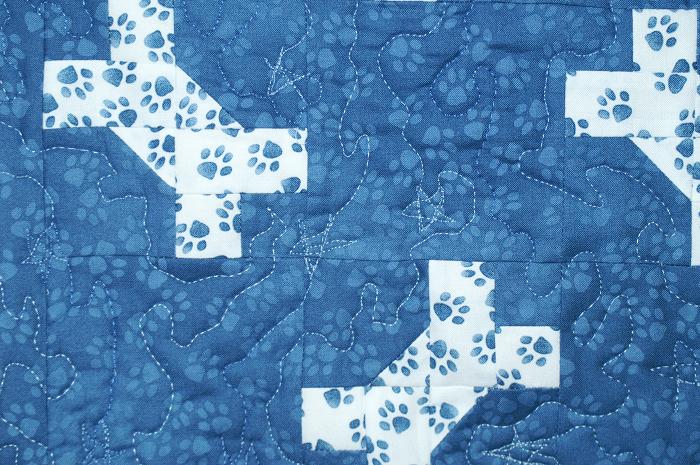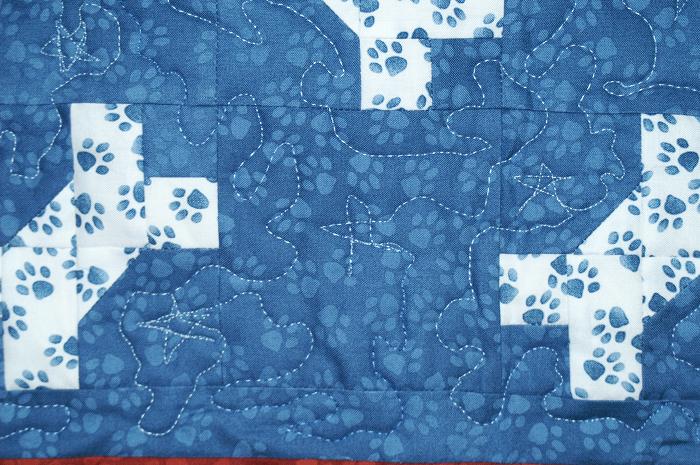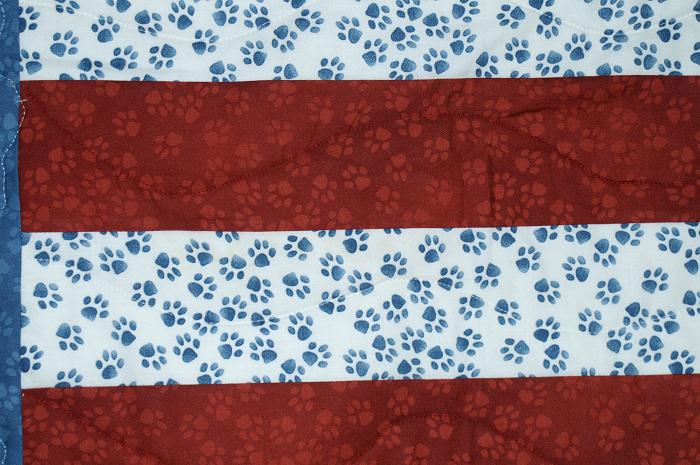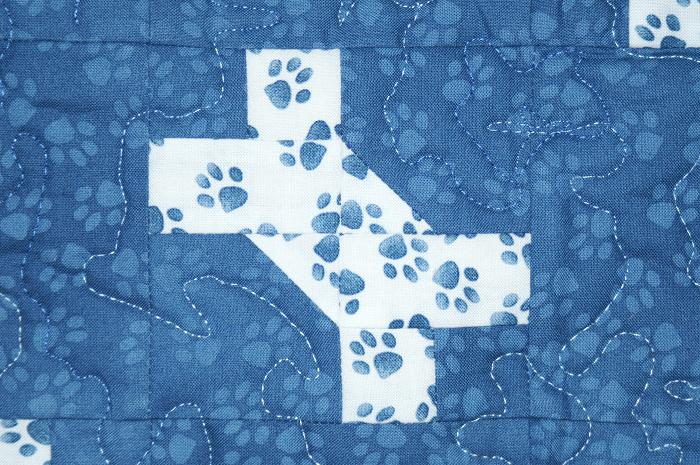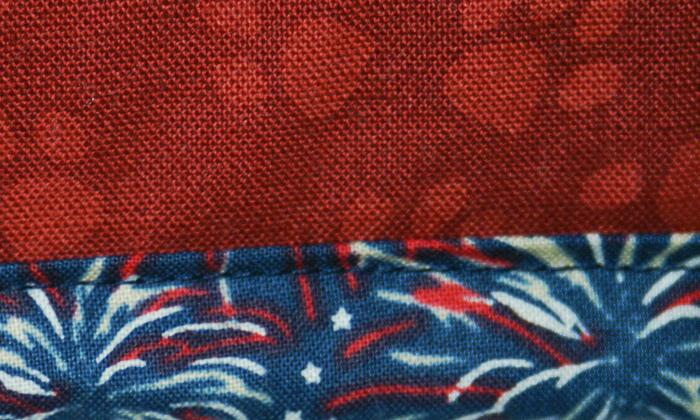 The back of Dog Bless America ...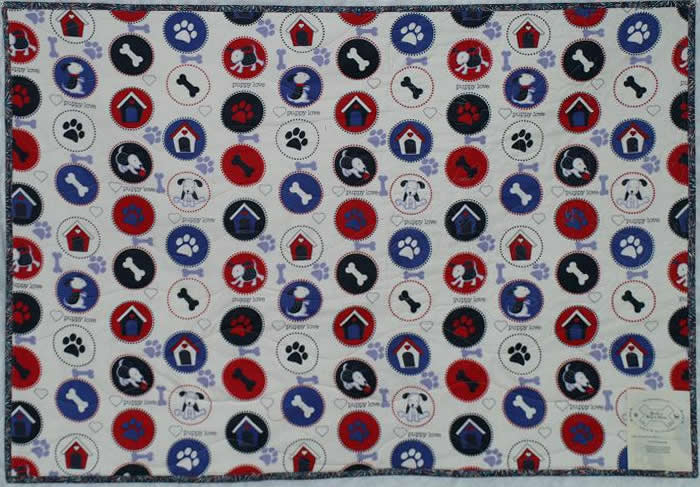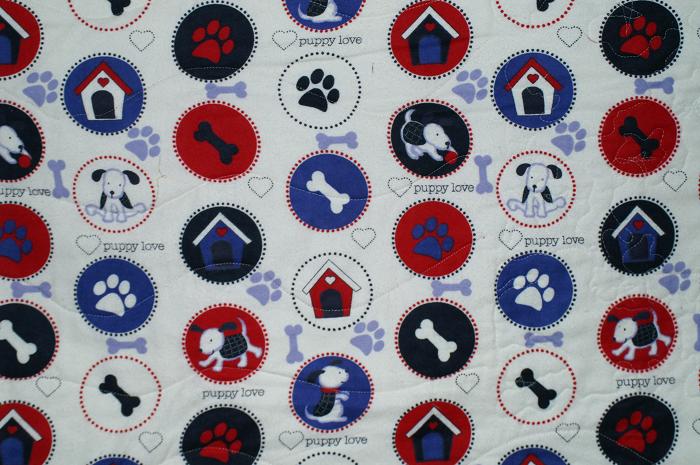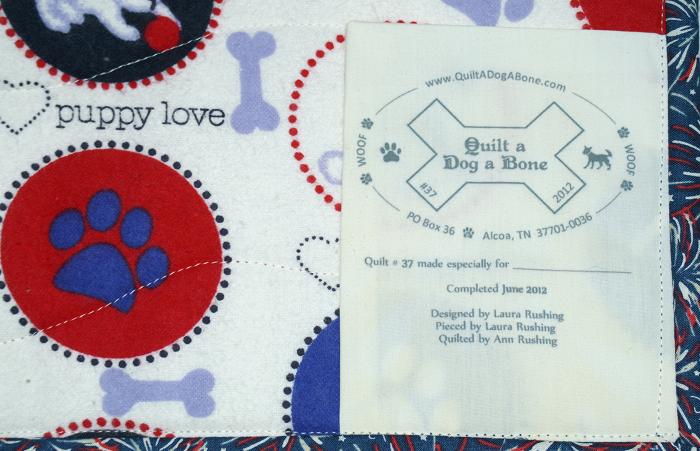 Cheeky likes this one. Will your pet?