#36 - Ten Tennessee Westies
For Westie Rescue of Tennessee
36" x 46" 1 bone completed: 06-2012

This quilt was made for the Westie Rescue of Tennessee to auction and won by Kensi and her family. It features an embroidered Westie in the center surrounded by paw prints, leaves, and pine cones in earth tones. There is one bone hidden in the corner. The fabric on the back is a fun print with various dogs, nine of them Westies. Combine that with the Westie on the front and that gives you Ten Tennessee Westies.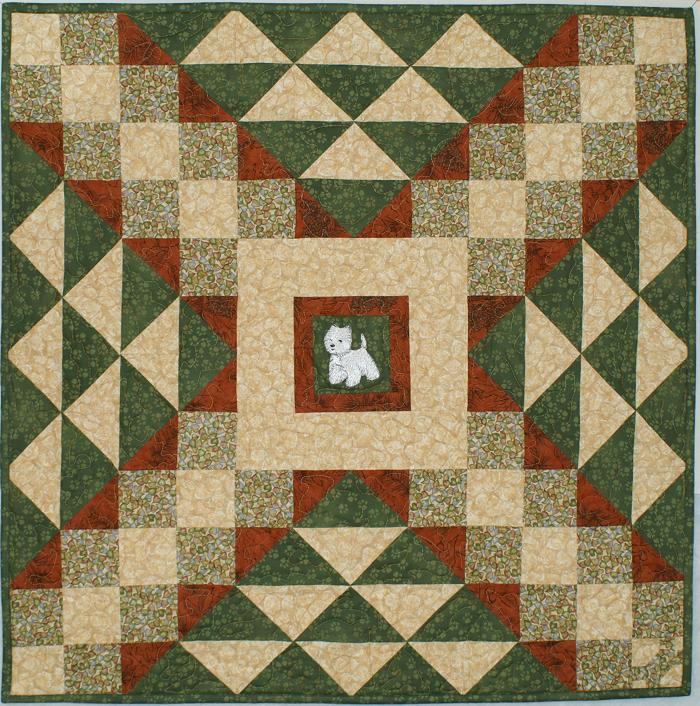 A closer look ...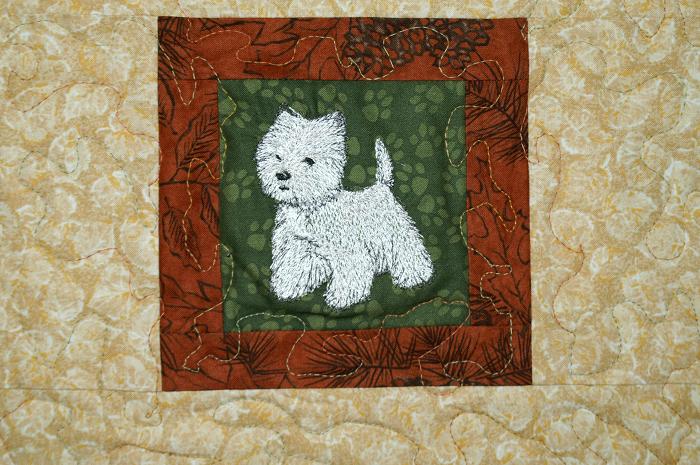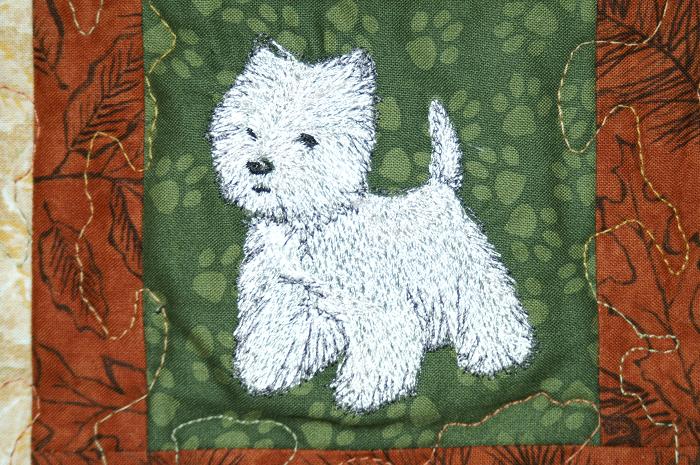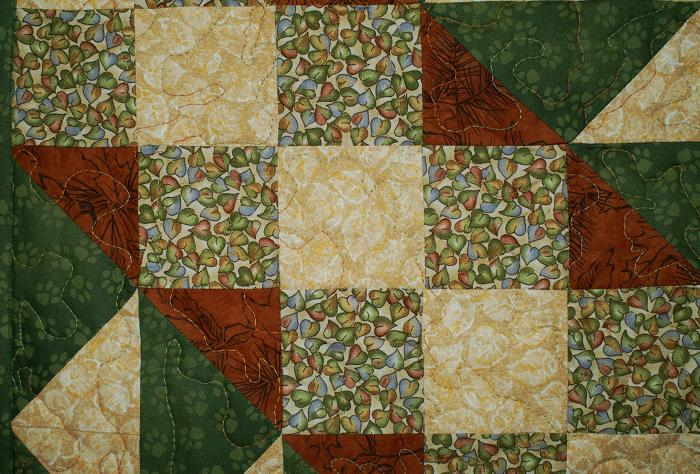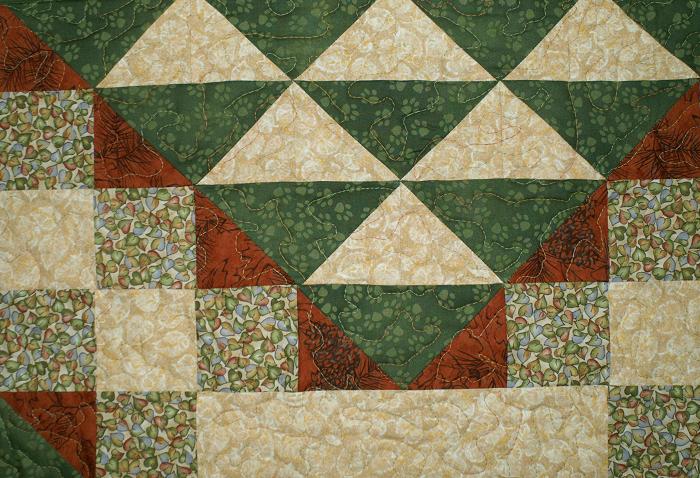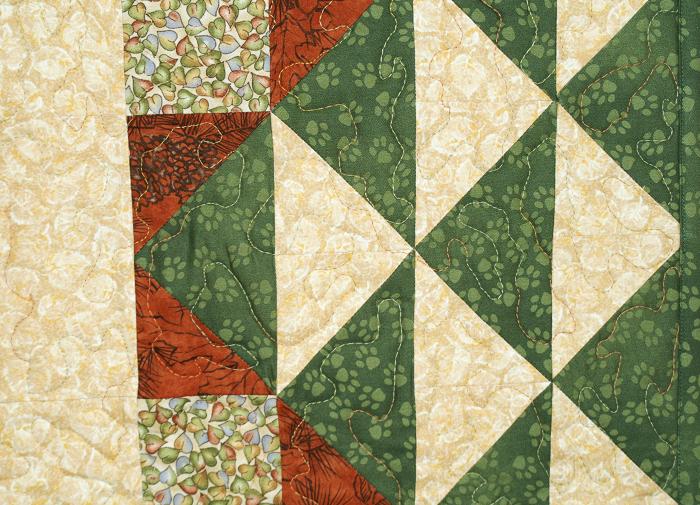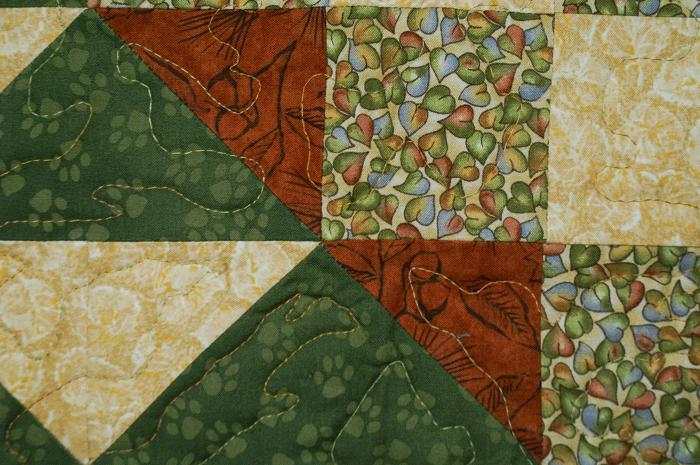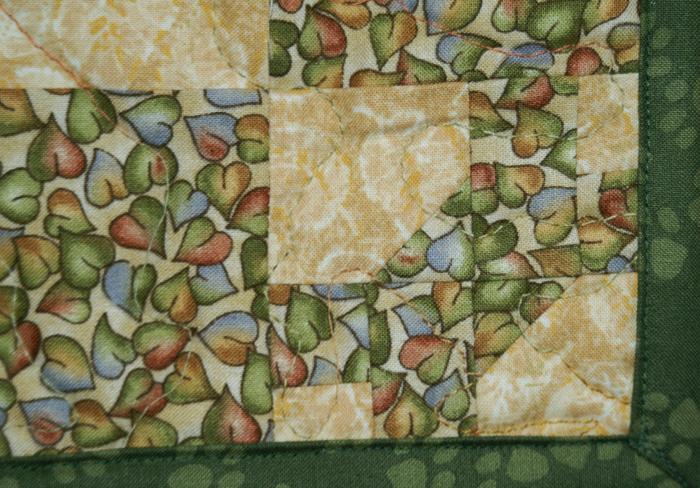 The back of the quilt ...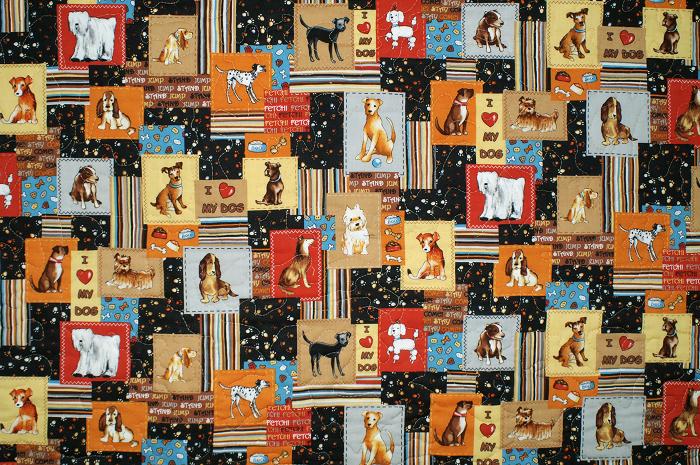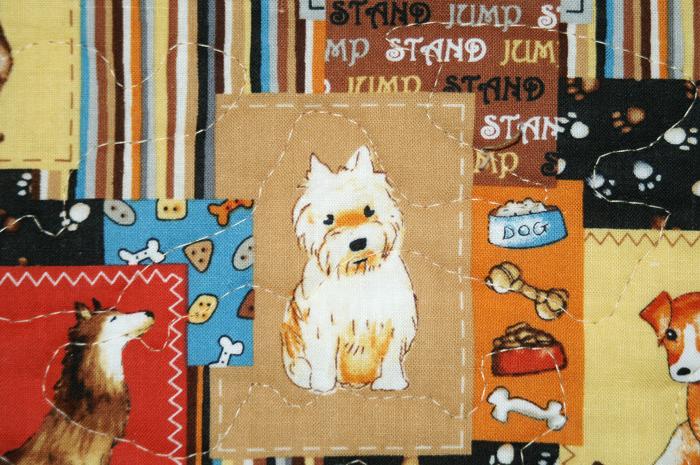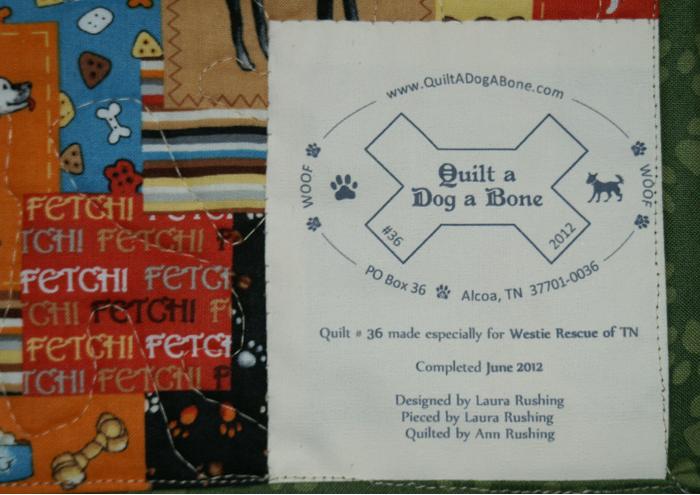 Kensi with her quilt and a note from her mom ...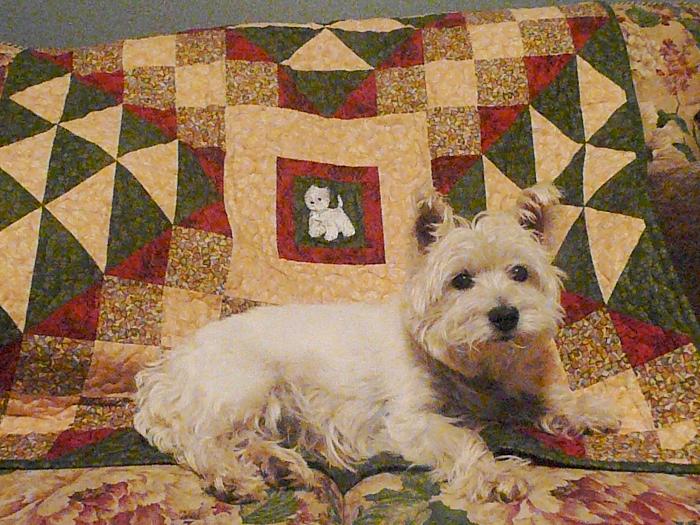 This is our sweet little westie of TN rescue "Kensi". She came from a hoarding situation. We have been truly blessed to become her parents. Kensi is currenly fighting mammory carcinoma. Along with many other health problems. She is the joy that fills our hearts. We purchased your quilt for her at the 2nd Annual Westie Picnic. We are so thankful to such a great rescue and all the hardwork they do to save so many precious dogs. I have attached a photo of Kensi with her quilt.

Thanks,
Adriann
Quilt A Dog A Bone wishes Kensi all the best in her fight against cancer!