#35 - Ziggy Marie
For Ziggy Marie
32" x 40" 4 bones completed: 05-2012

This quilt features earth tone fabrics with paw prints, bones and leaves. The center block has a stamped and painted paw print, while another block has Ziggy Marie and a smaller paw print embroidered on it. The pieced bone blocks in this quilt are more subtle than many of the other quilts we've done.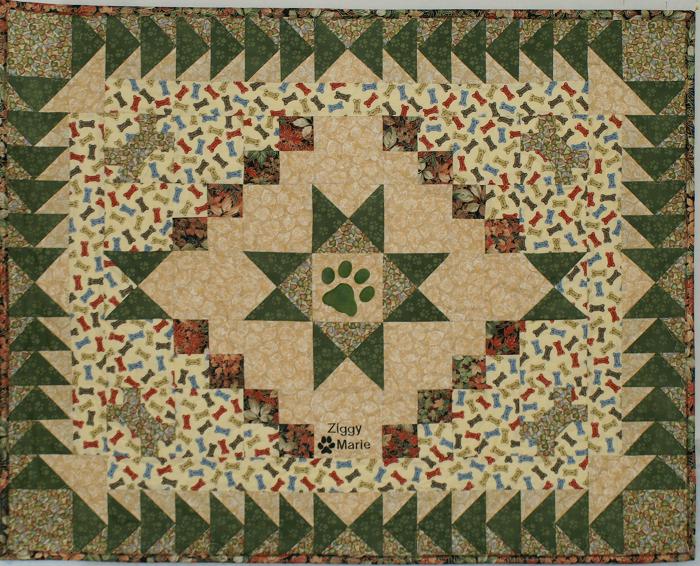 A closer look ...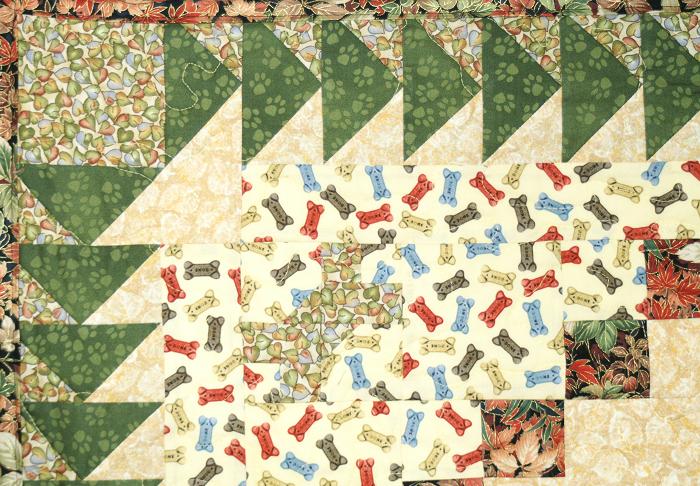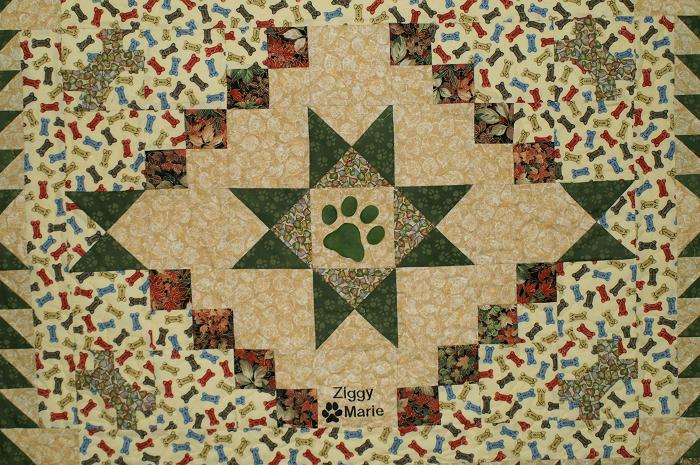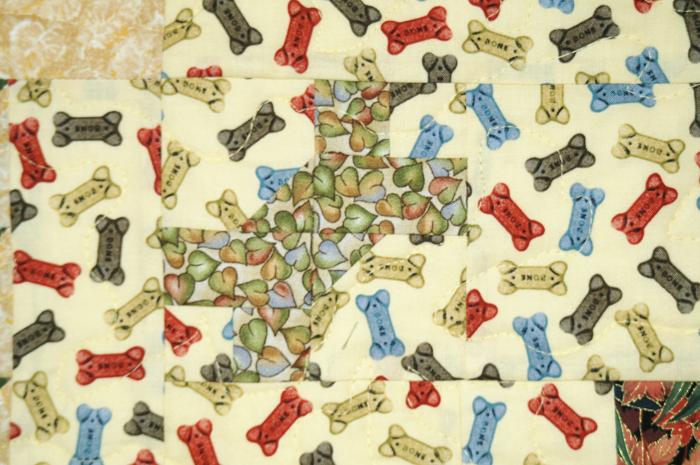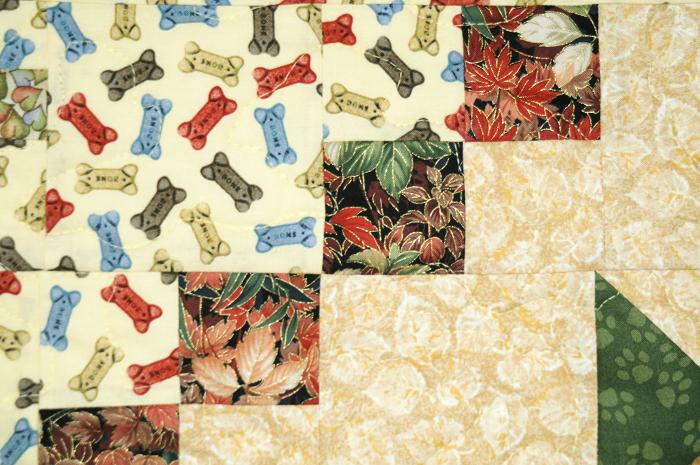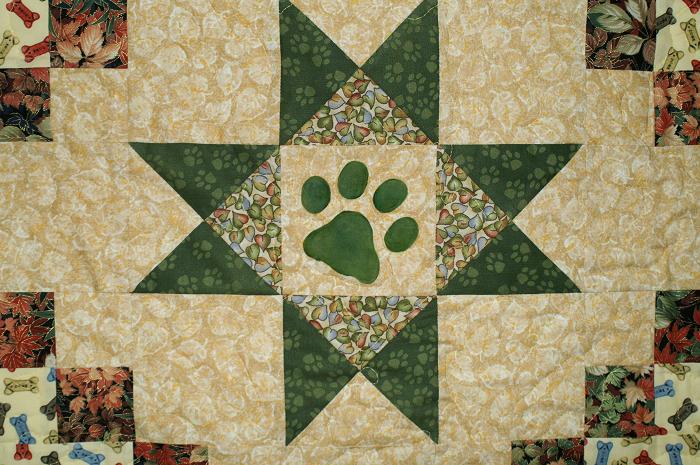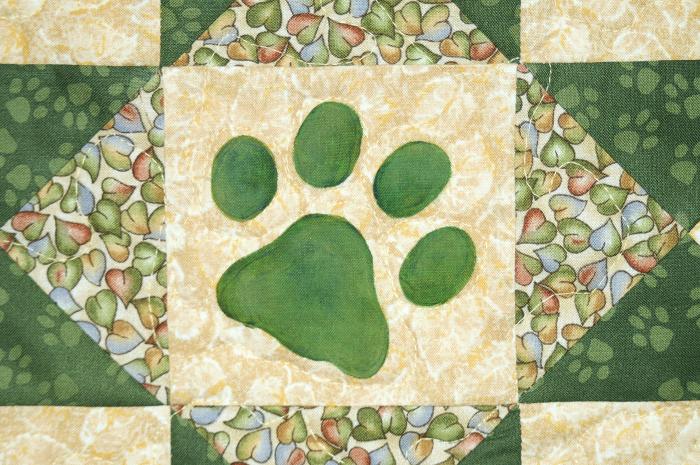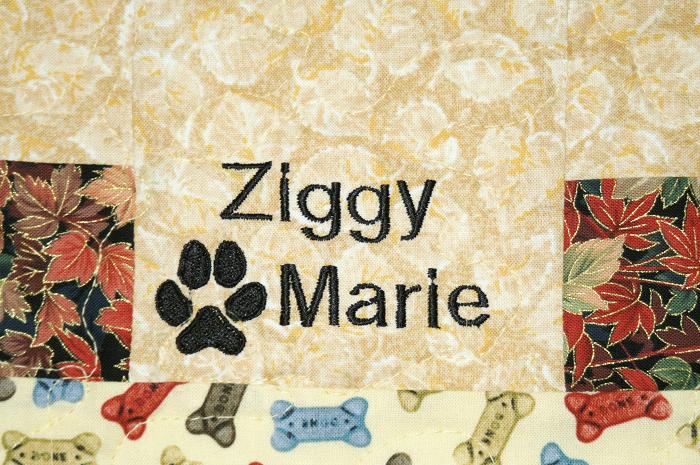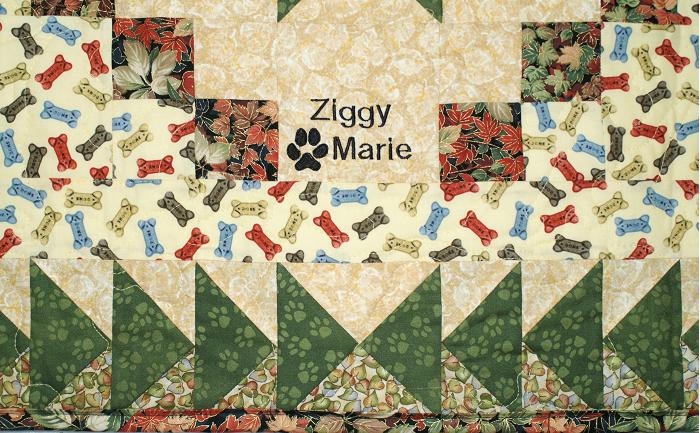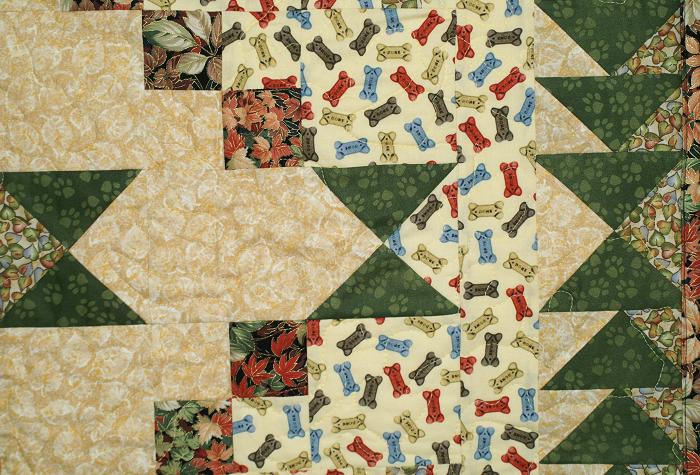 The back of the quilt ...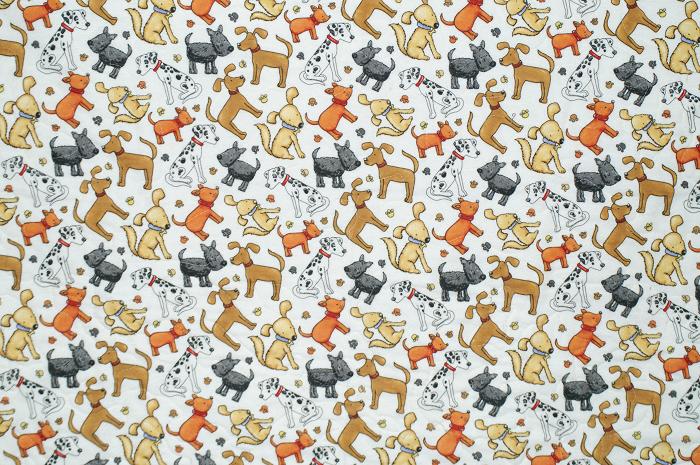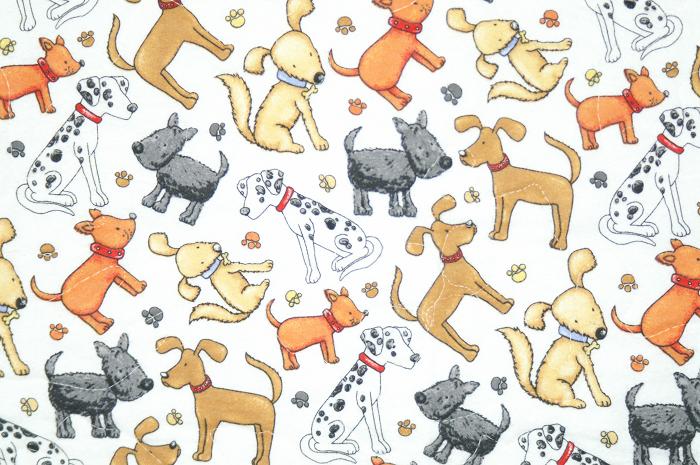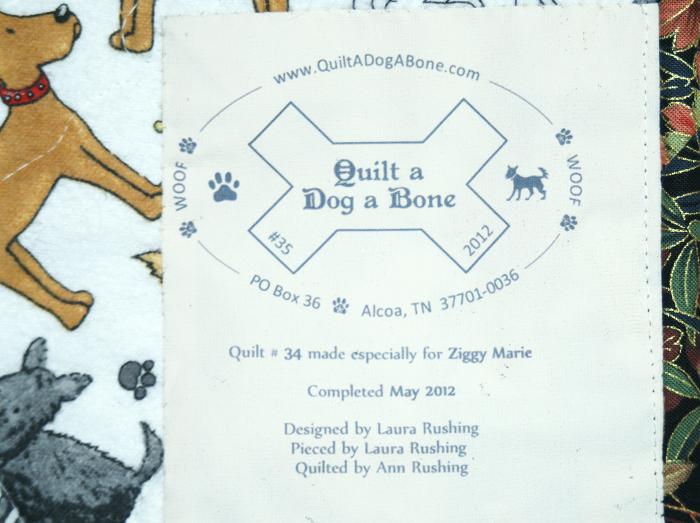 Ziggy with her quilt ...