#31 - Love That Sock Monkey
For Trooper
32" x 42" 6 bones completed: 04-2012
We found a cute sock monkey print that inspired this quilt, and who doesn't love sock monkeys? For that matter what dog doesn't like bones? So there are six bone blocks in this quilt along with lots of hearts. The back of the quilt is flannel to make it extra soft and snuggly. This quilt is available.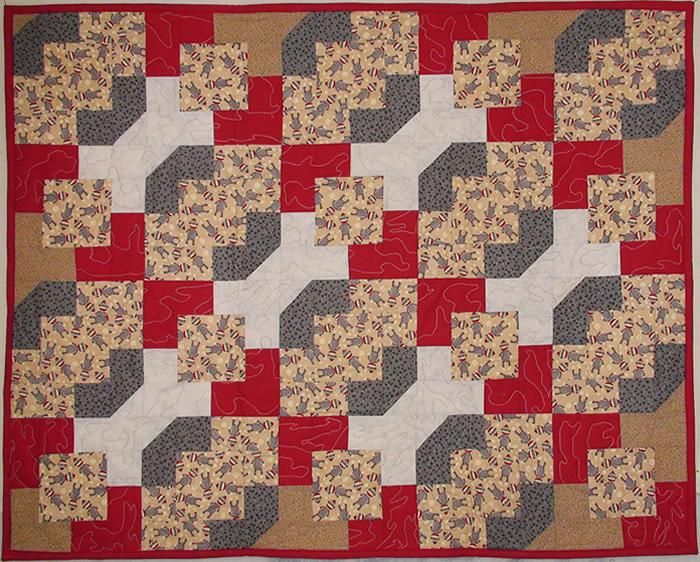 A closer look ...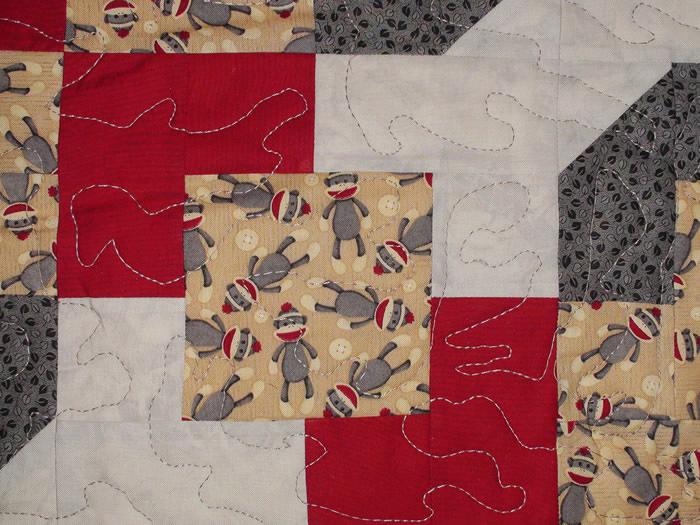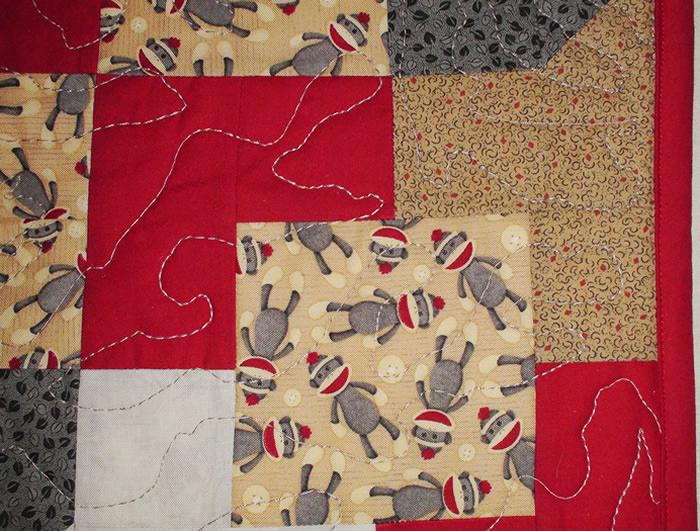 The back of Love That Sock Monkey ...