#30 - Dog Days Of Christmas (B)
For Jingles
34" x 45" 0 bones completed: 04-2012

This quilt is a cute preprinted panel with a canine take on the Twelve Days of Christmas. And what better theme for a dog named Jingles? The back side is flannel to make it nice and soft and snuggly. The flannel has a Christmas theme as well, covered in letters to Santa.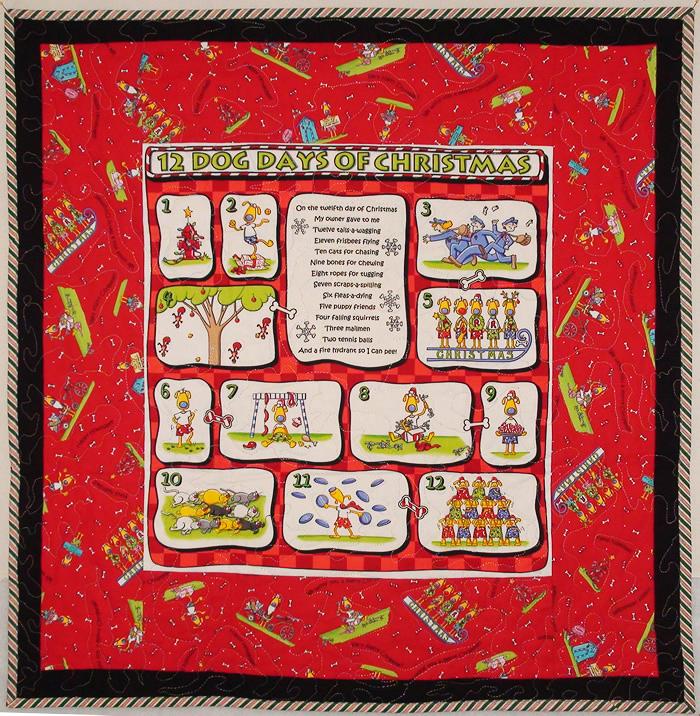 A closer look ...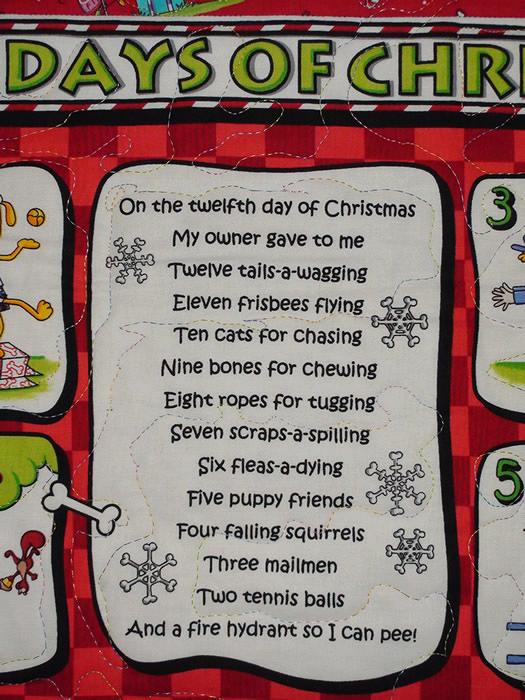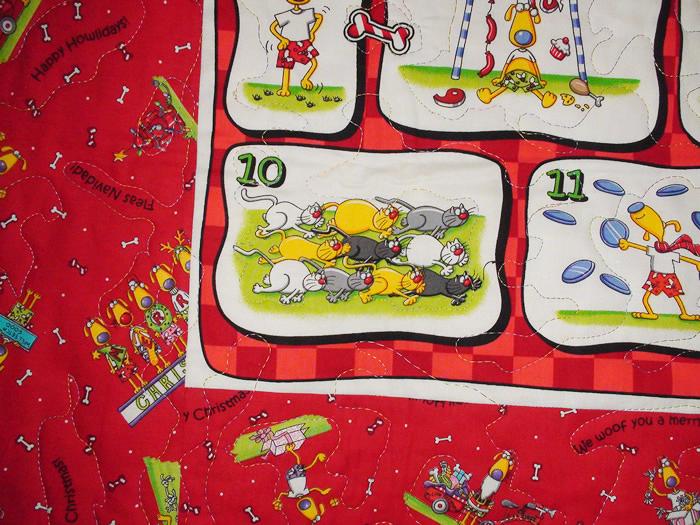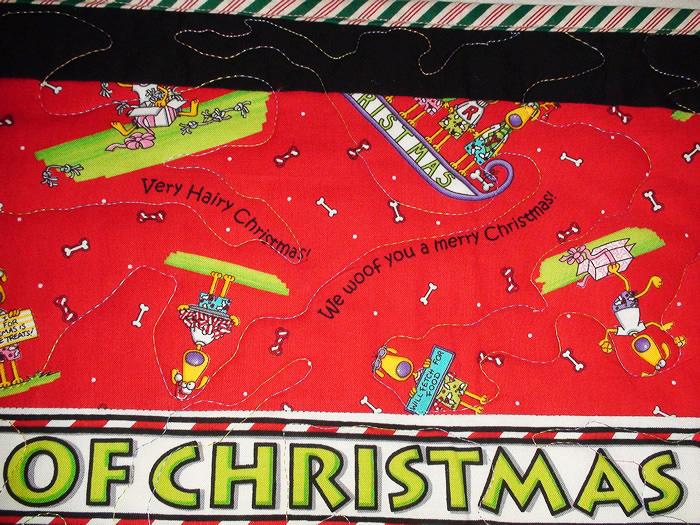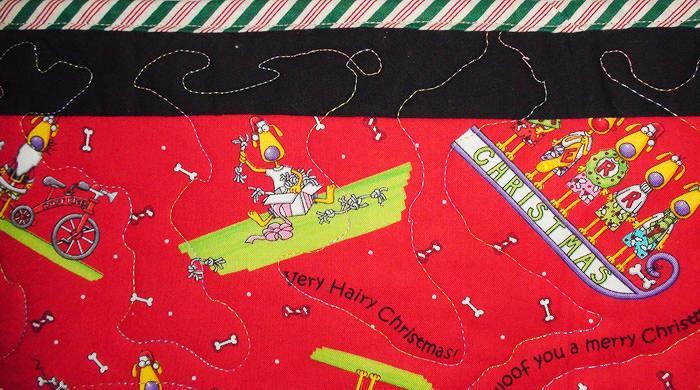 The back of the quilt ...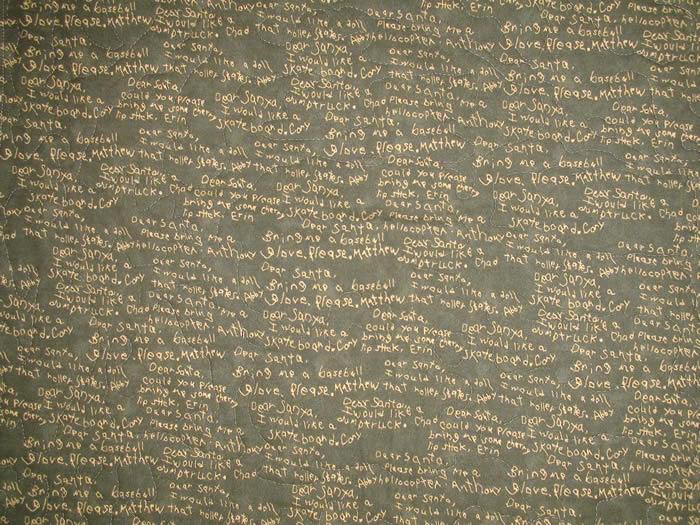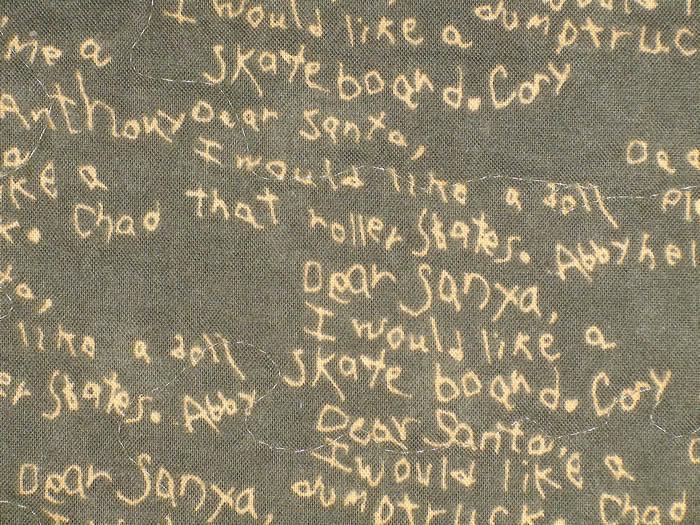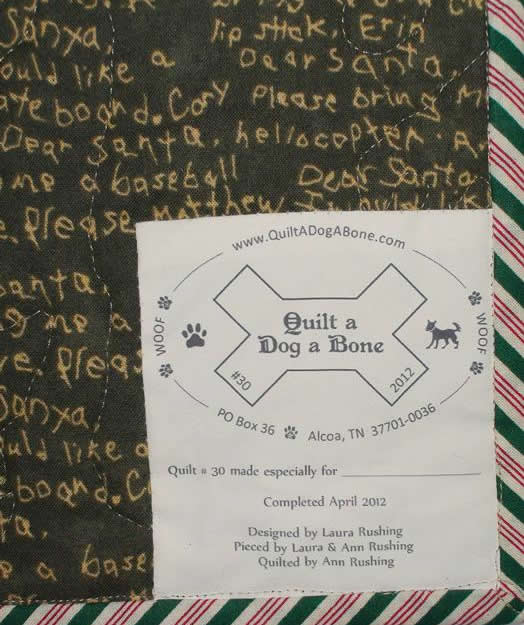 Matching little squeaker pillow ...