#29 - X Marks The Spot
For Ziggy
30" x 40" 1 bone completed: 04-2012
X marks the spot where this bone is, and it's right in the middle of a variety of dogs. This quilt sports earth tones on the front and a fun dog theme flannel on the back to make it soft and just right for snuggling. This quilt is going to be Ziggy's mat when participates in the reading program at the library.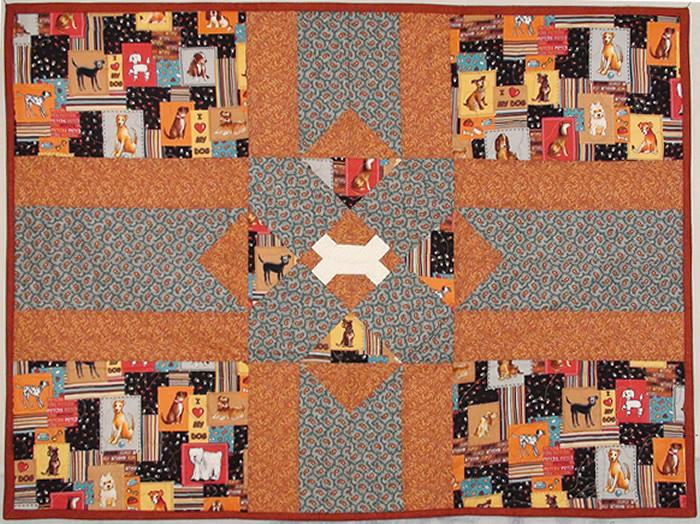 A closer look ...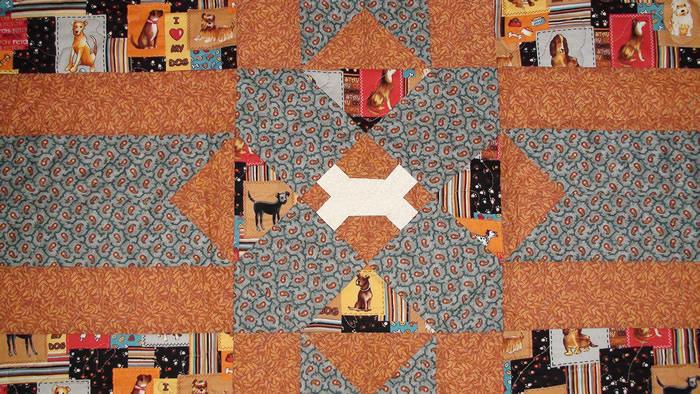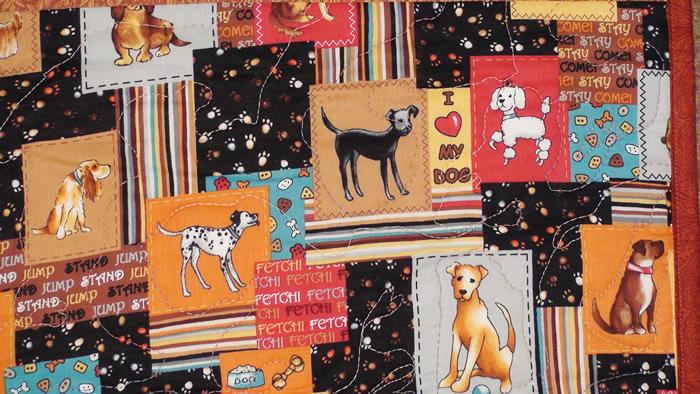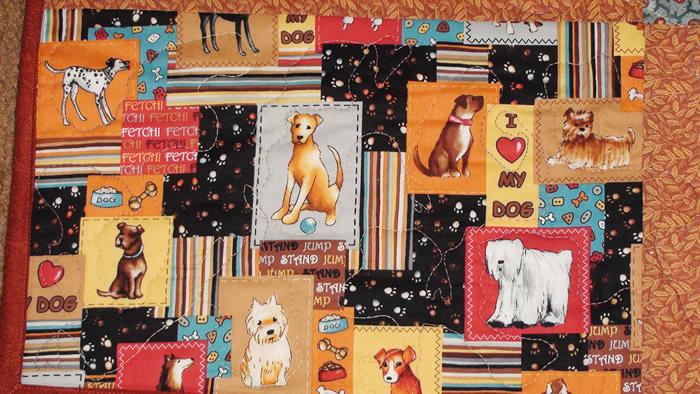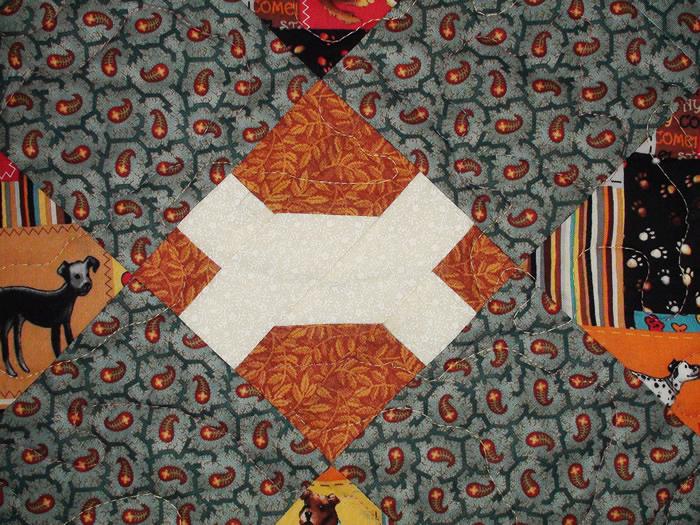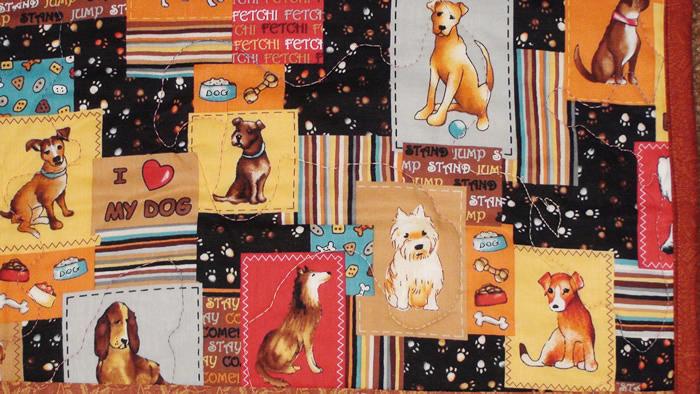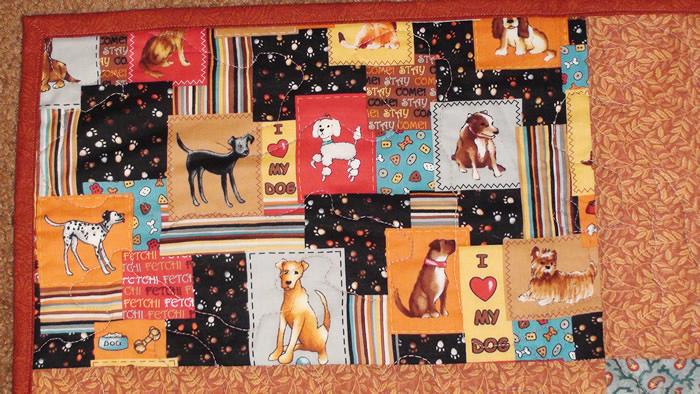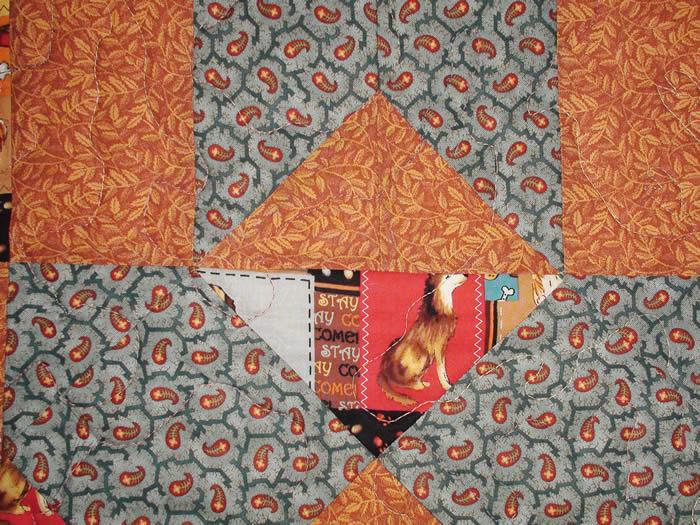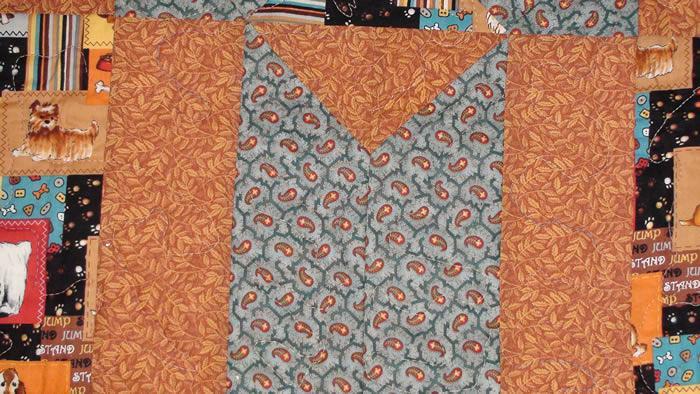 The back of the quilt ...