#28 - Caesar
For Caesar
32" x 32" 1 bone completed: 02-2012
Romeo's family grew and he got a new brother - Caesar, who needed his own quilt. We had done an appliqué quilt for Romeo in 2009 and were delighted to make another for the family. We also got lucky and found a piece of fabric that had red poodles as part of the pattern. Not an easy thing to find.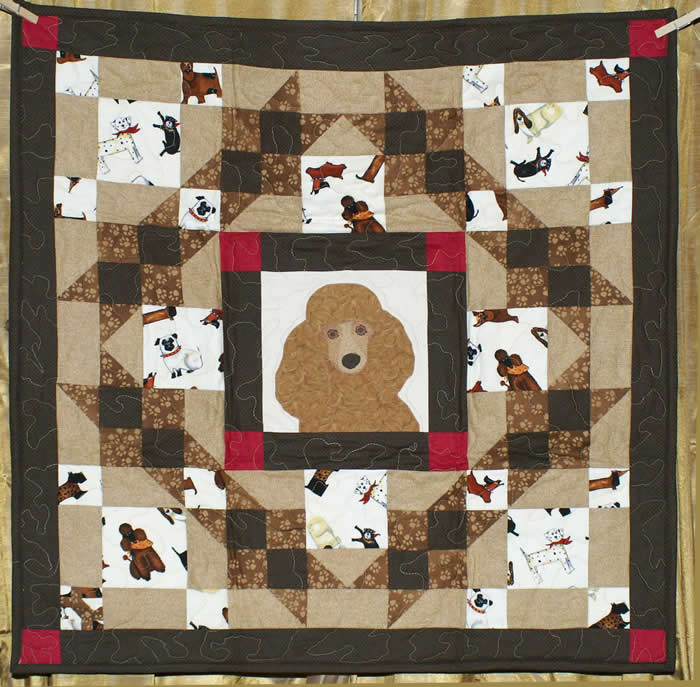 A closer look ...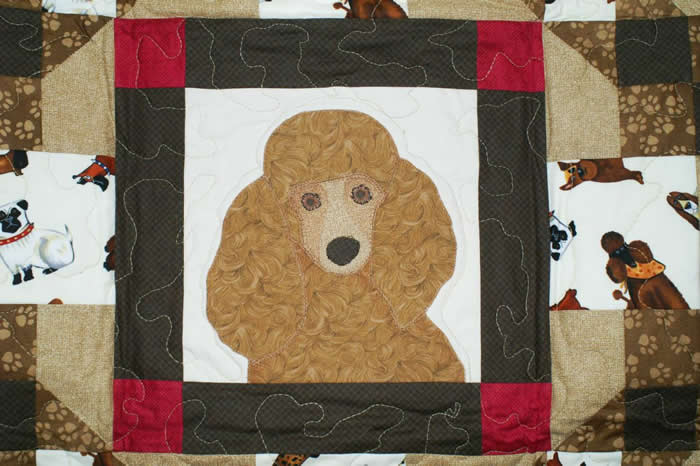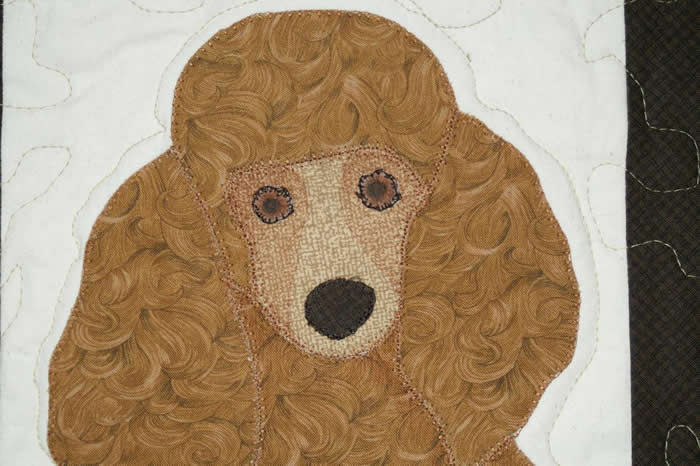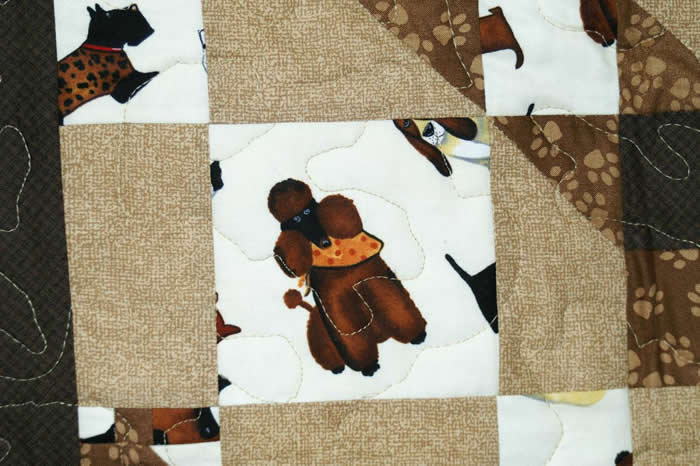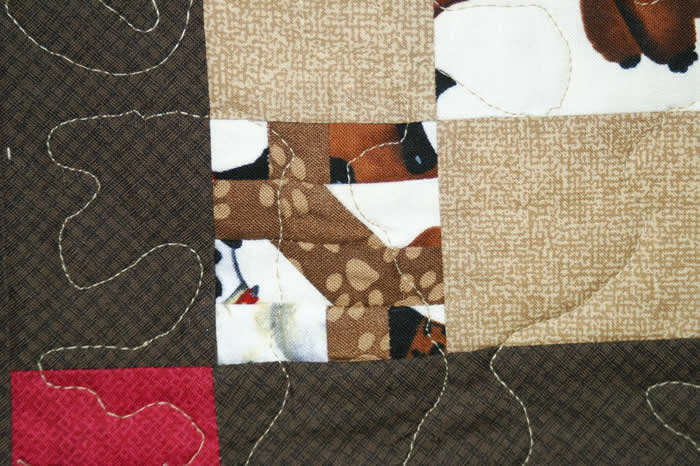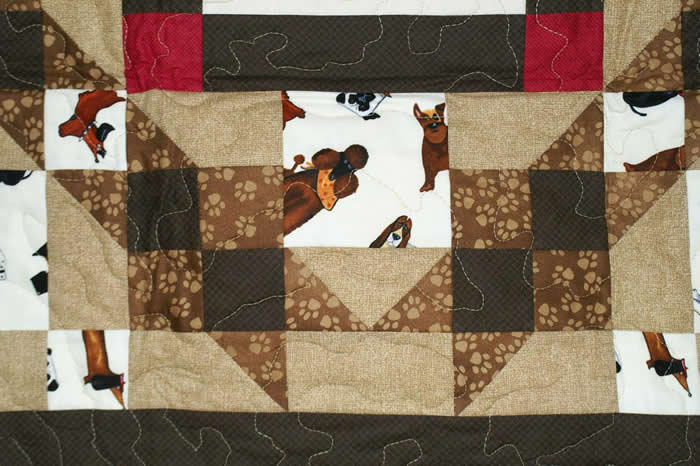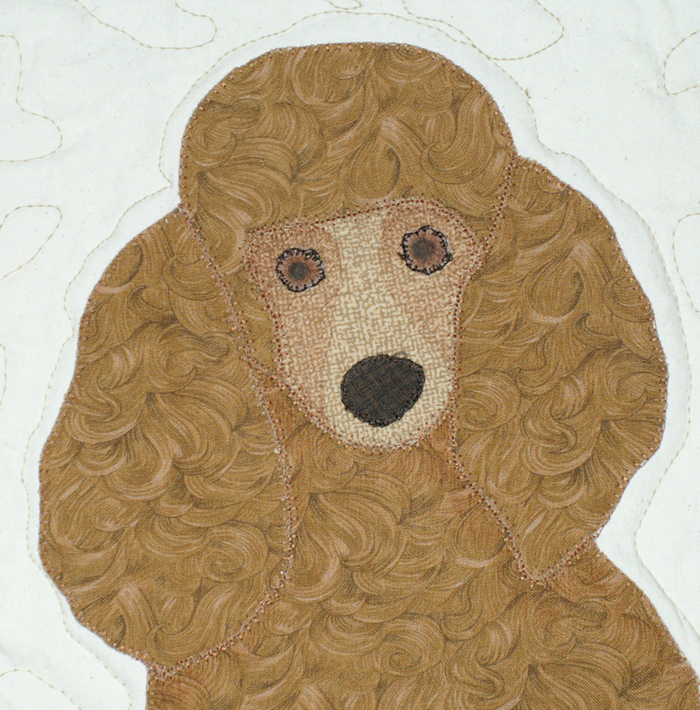 The back of Caesar's quilt ...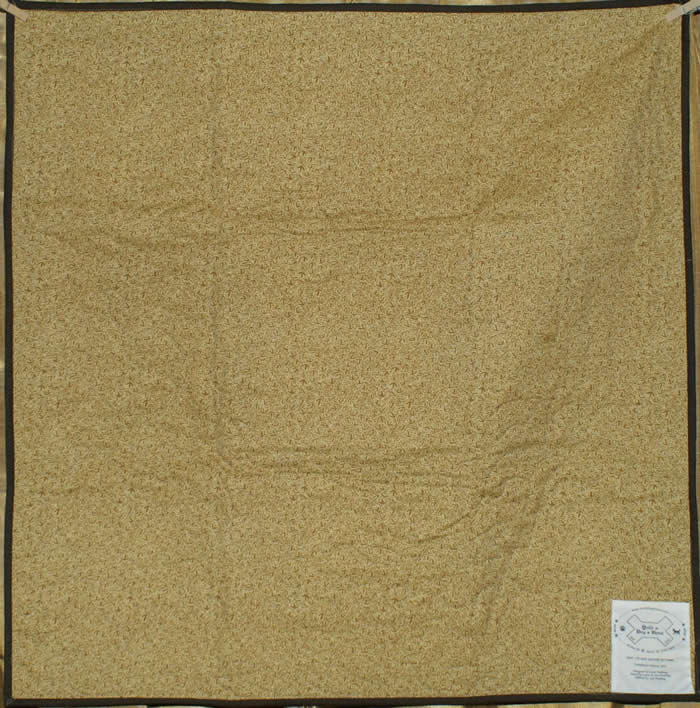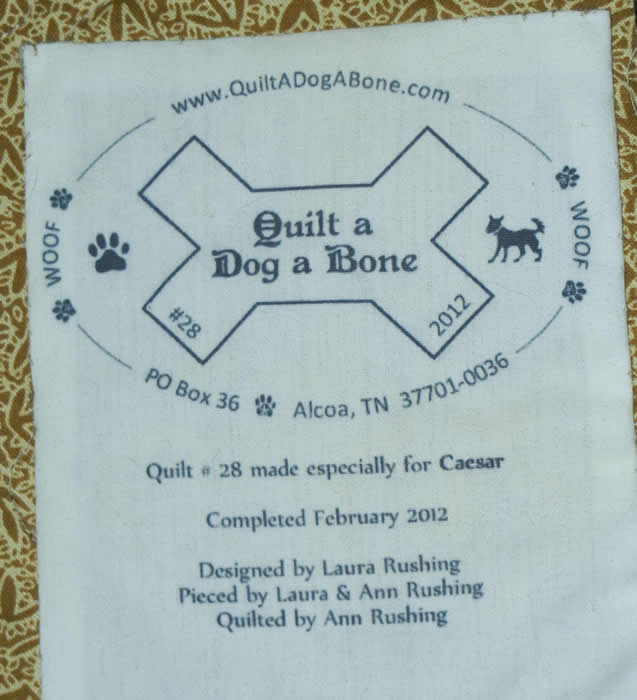 A doggie bag to go with the quilt ...