#27 - Pooh Bear
For Pixie
32" x 32" 0 bones completed: 01-2012
Pixie's name makes me think of Disney's Tinkerbell, and one of my favorite Disney characters is Winnie the Pooh. So I made a Pooh bear appliqué for the center of this quilt, then found fabrics with bees and honey pots to coordinate.
A closer look ...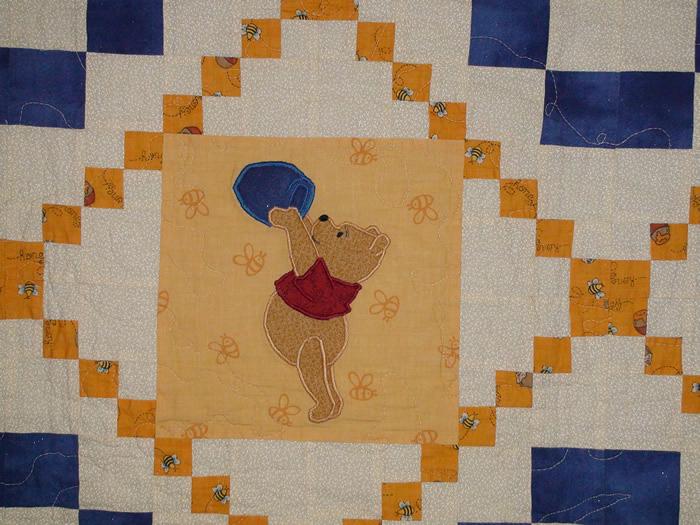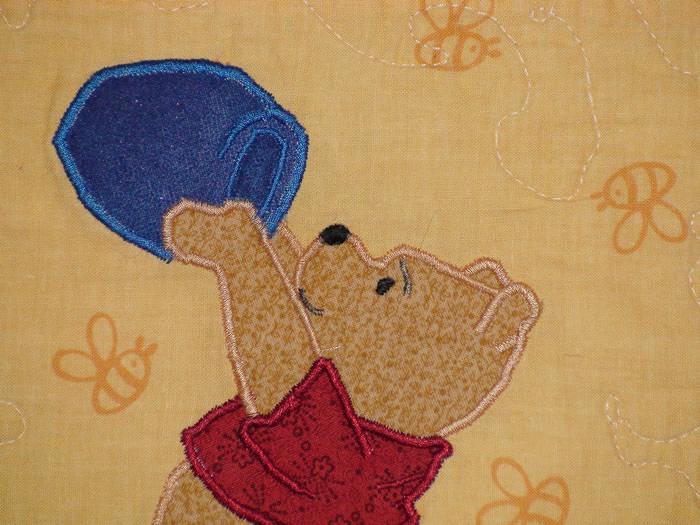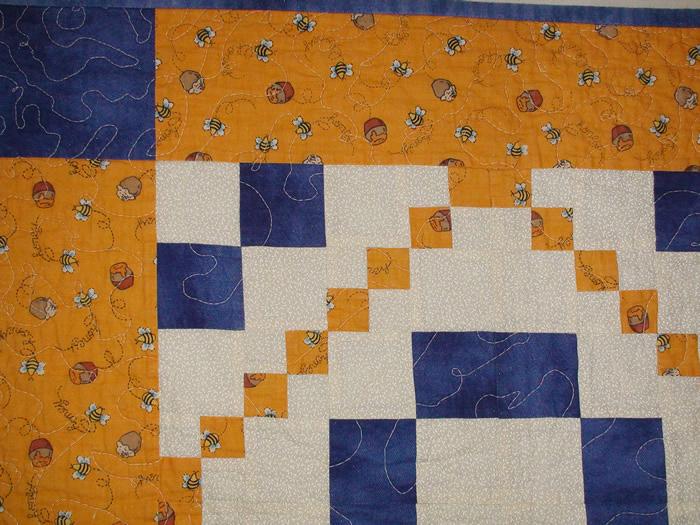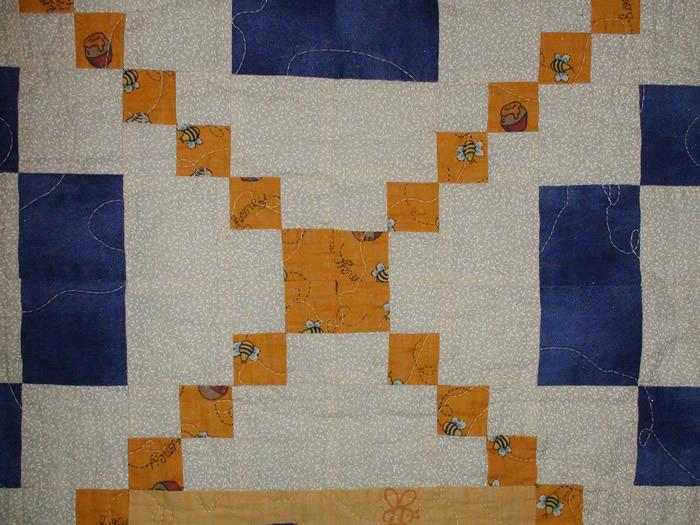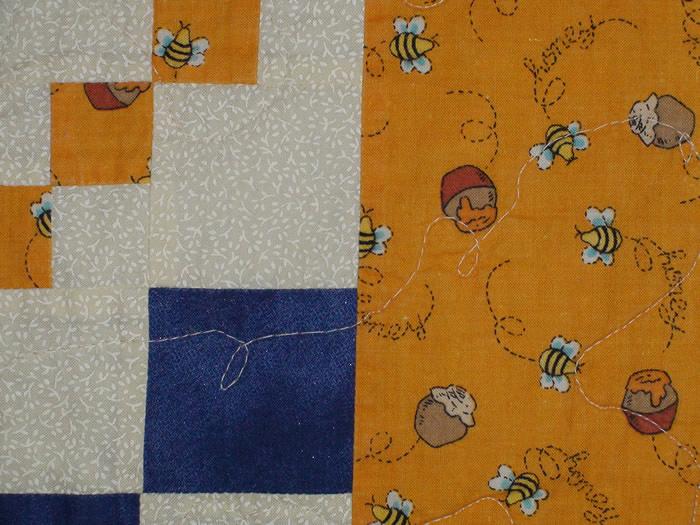 The back of Pixie's quilt ...