#22 - Tip Toe Through The Tulips
For Nugget
43" x 43" 4 bones completed: 05-2011
Someone just knew Nugget needed a quilt and they also knew Nugget's mom likes ladybugs. So we filled this flower garden with ladybugs in the fabric behind the tulips. I like to use flannel on the back of the quilts to make them extra soft and snuggly, and for this one I found a ladybug print to finish it off.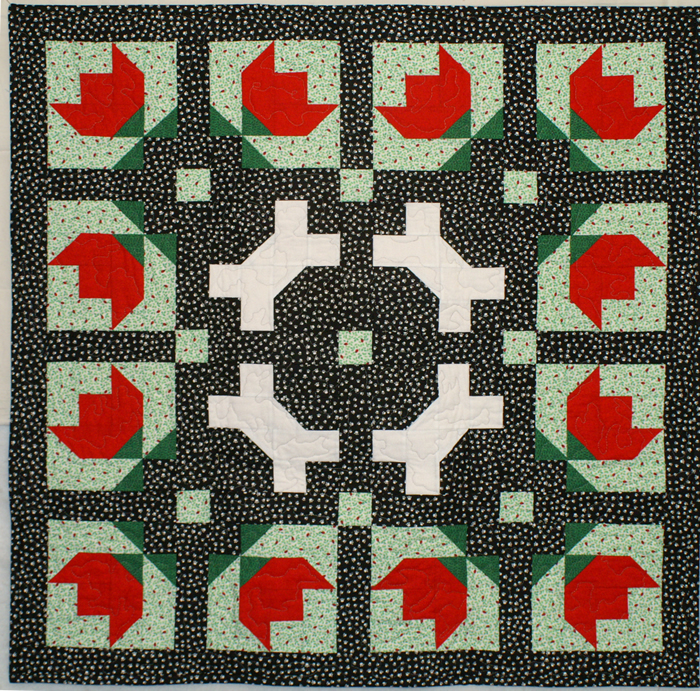 A closer look ...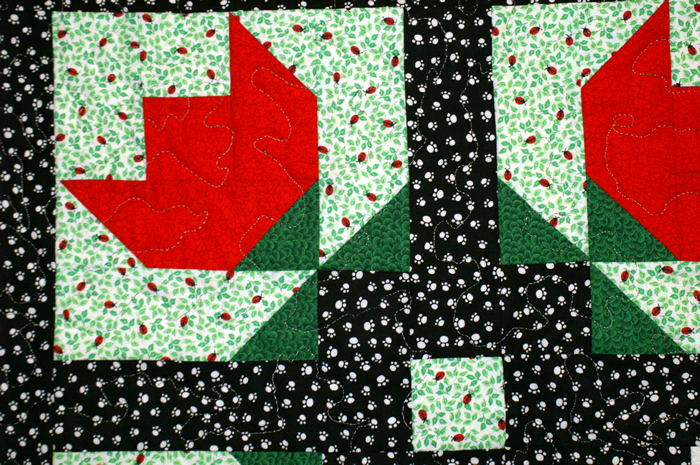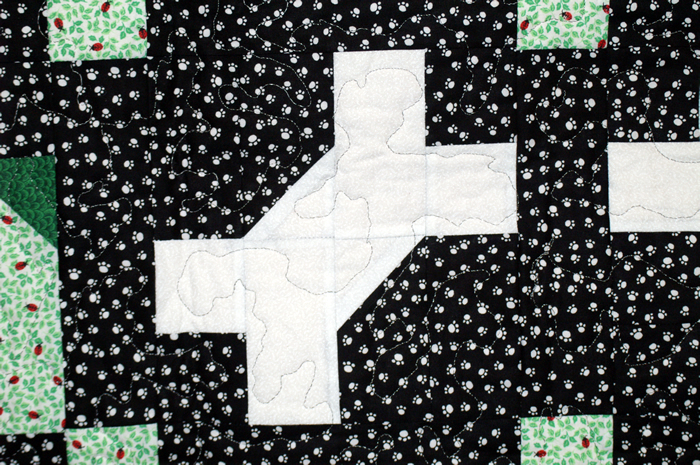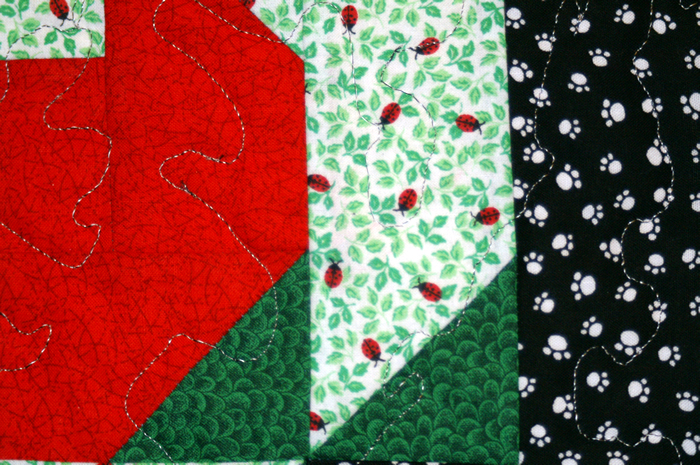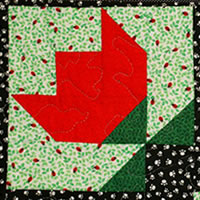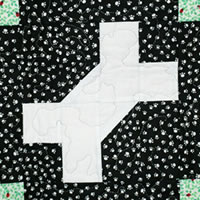 The back of Nugget's quilt ...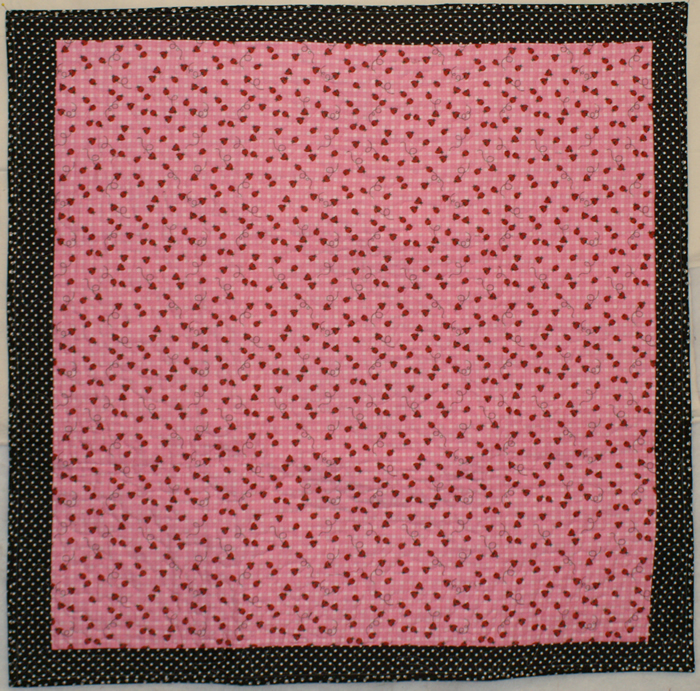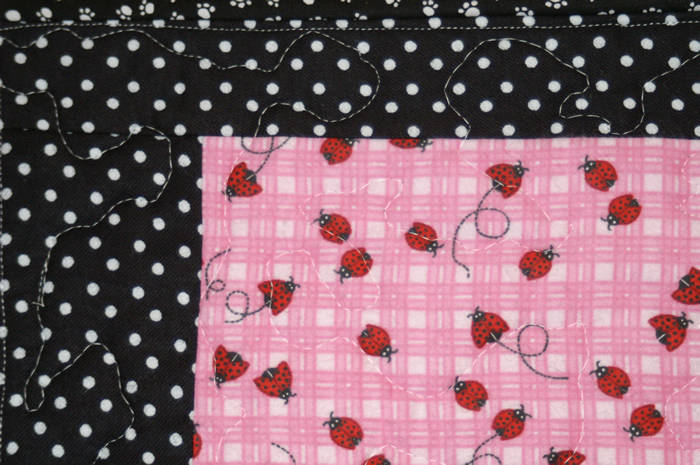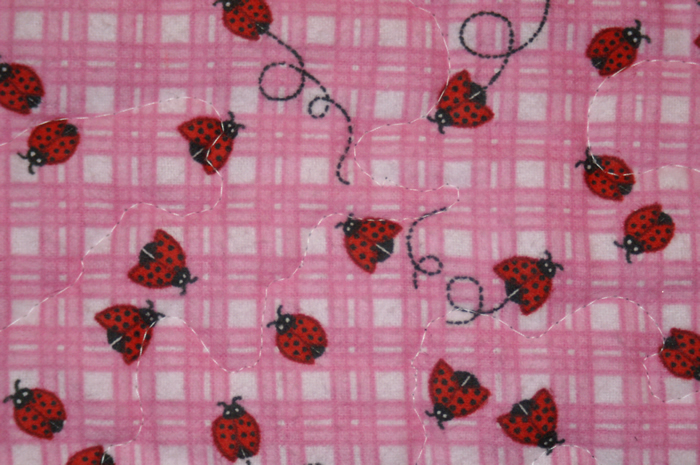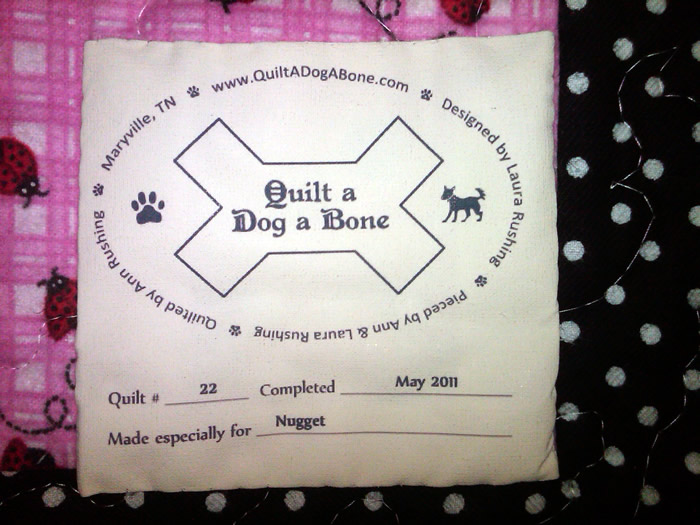 Cheeky tests out Nugget's quilt and approves ...