#21 - Interlocking Hearts
AVAILABLE - use contact form to purchase
40" x 40" 1 bone completed: 04-2011
$95.00
The front of this quilt bears a somewhat celtic looking design with intertwining hearts, while the back of the quilt is flannel to make it extra soft and snuggly. We tea dyed the flannel fabric on the back to tone it down a little for a better match to the colors on the front.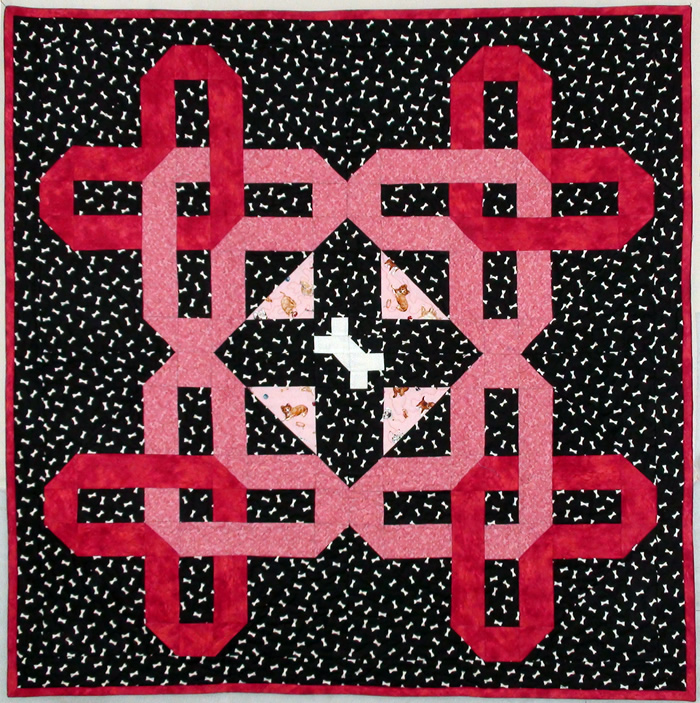 A closer look ...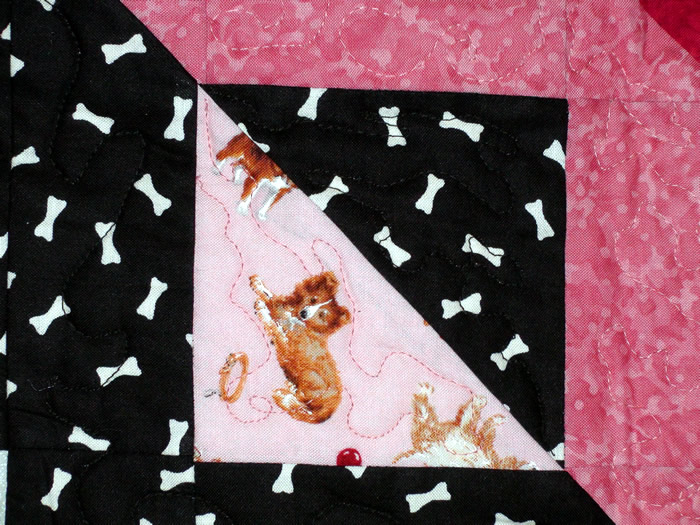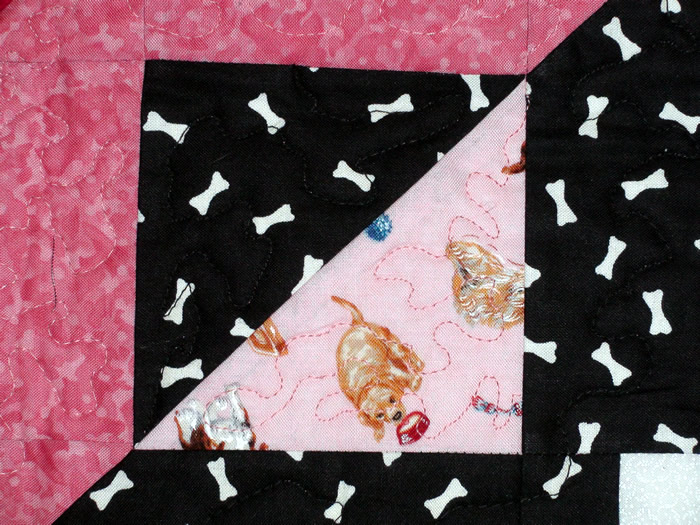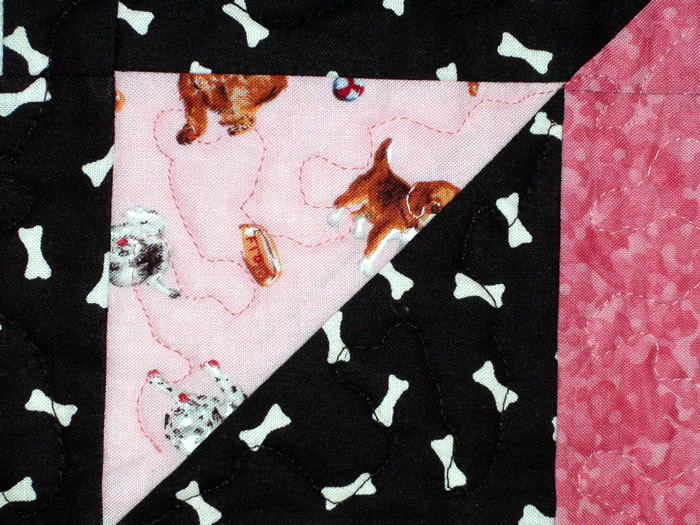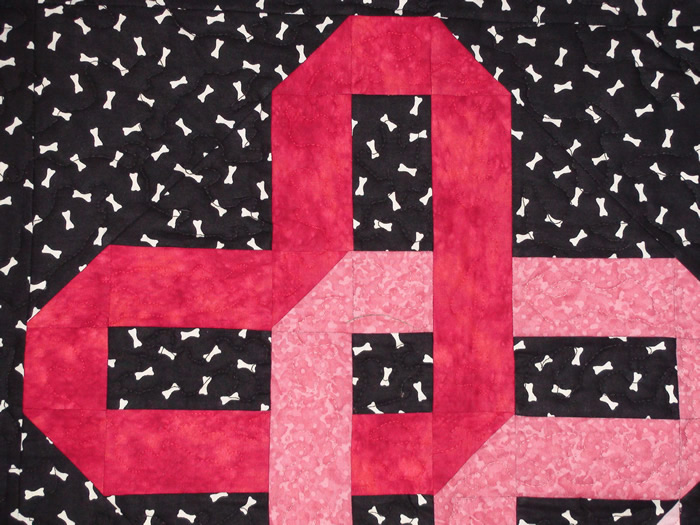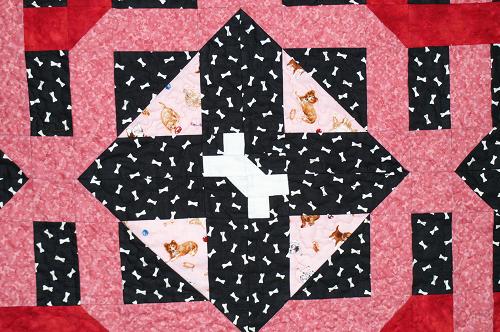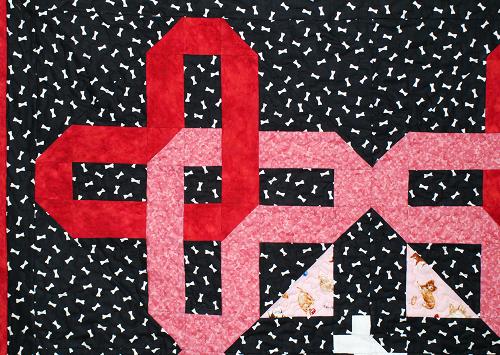 The back of the quilt ...