#20 - Batter Up
For Buddy
34" x 46" 4 bones completed: 03-2011
And we can't leave out Oreo's other brother, Buddy. He needs one, as well. We found a fabric that had a lot of bones and a lot of balls as well as one with little paw prints in blue. The back of the quilt is flannel to make it extra snuggly and soft.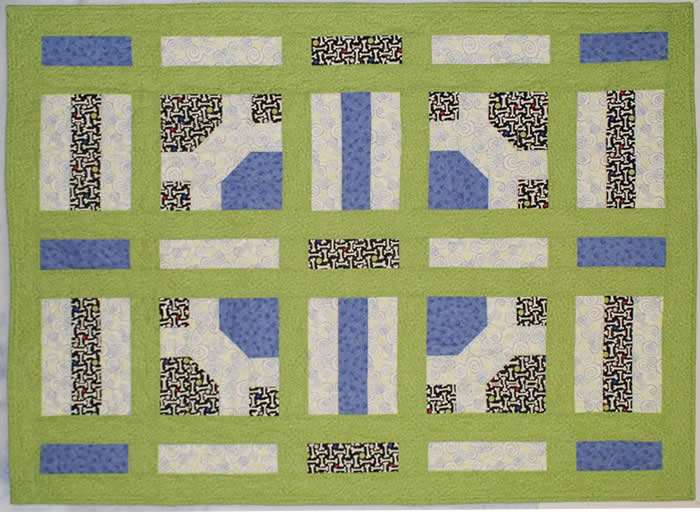 A closer look ...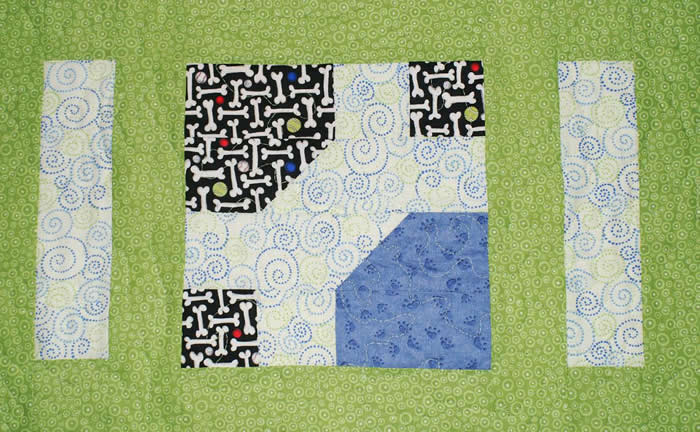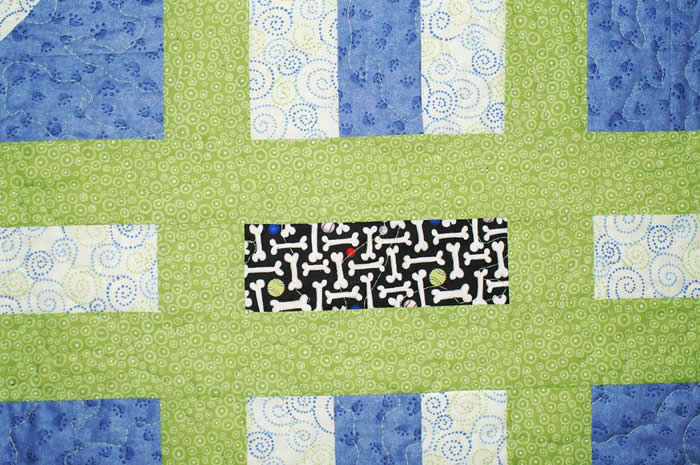 The back of Buddy's quilt ...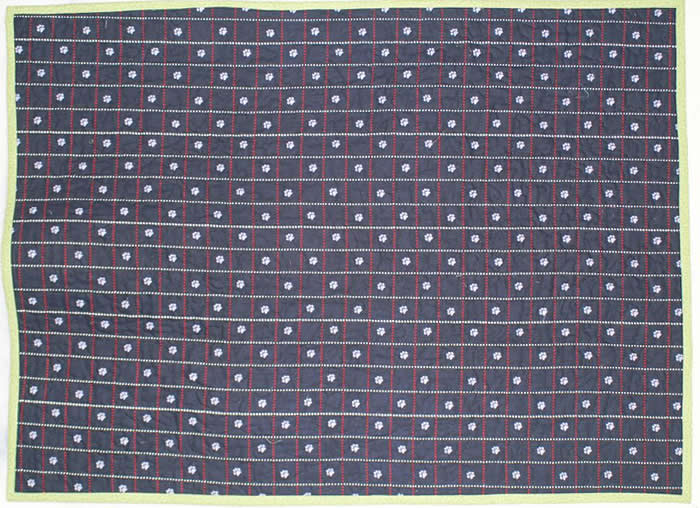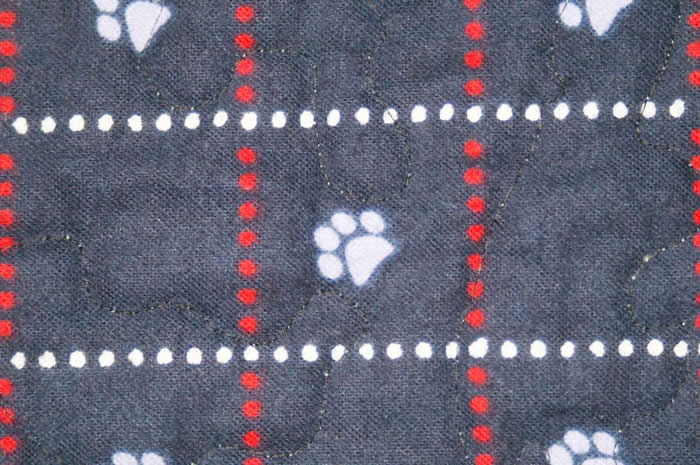 Buddy, Paws, and Oreo's quilts ...