#19 - Get Along Little Doggie
For Paws
38" x 38" 1 bone completed: 03-2011
Of course if Oreo got a quilt then her brother Paws needed one, too. I had seen a cute picture of Paws wearing a cowboy hat and a red bandanna and that photo inspired this quilt. The back of the quilt is flannel top make it extra soft and snuggly.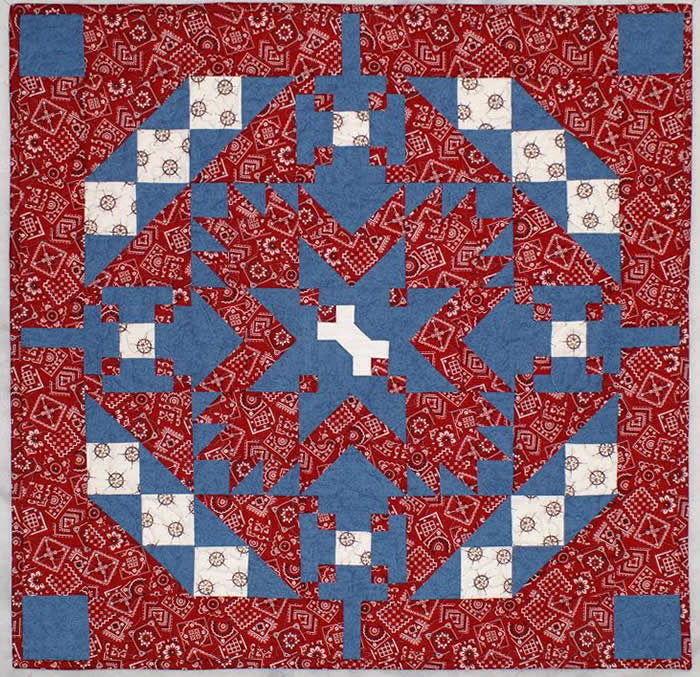 A closer look ...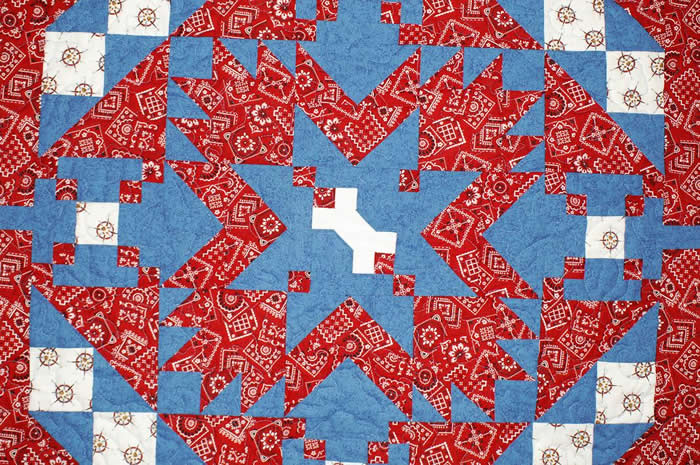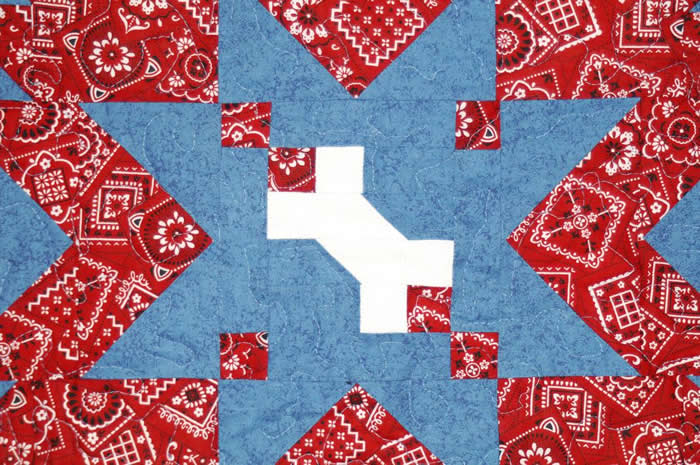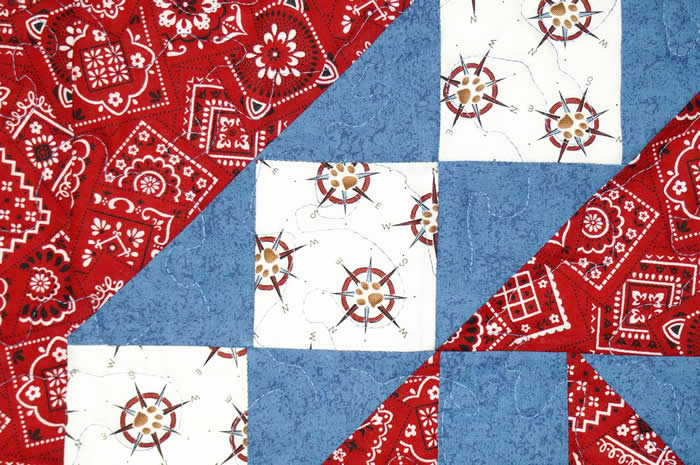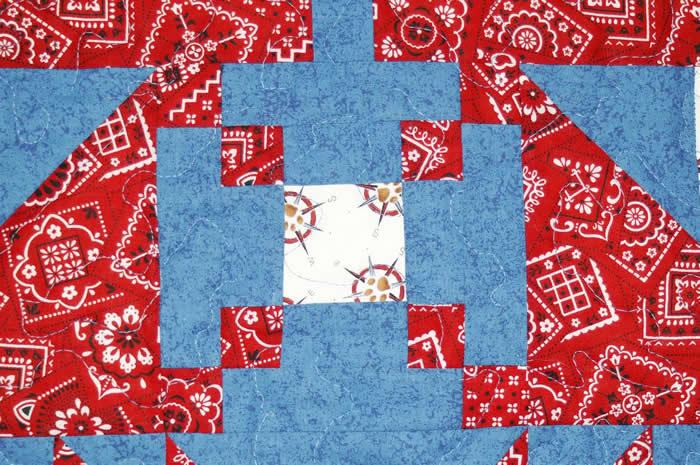 The back of Paw's quilt ...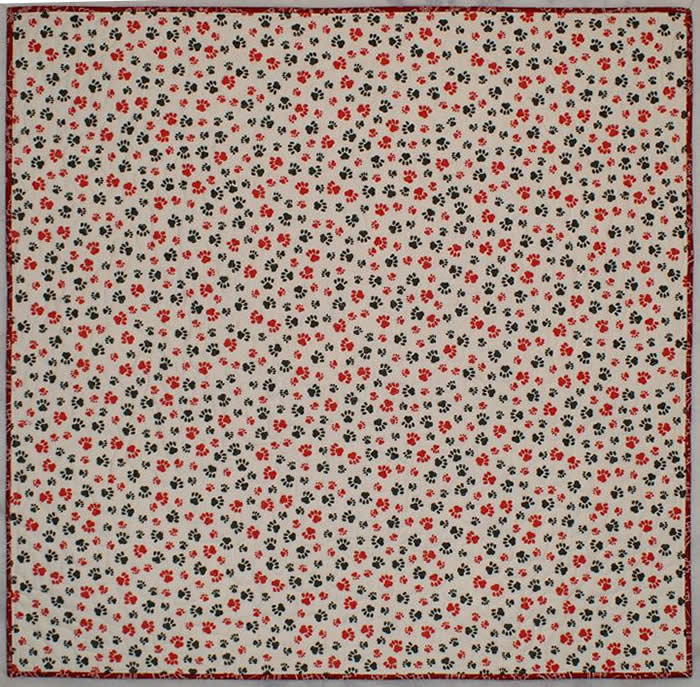 Paws, Oreo, and Buddy's quilts ...