#18 - Purple Passion
For Oreo
34" x 50" 1 bone completed: 03-2011
Oreo is a sweet Chihuahua mix that likes to snuggles up like a burrito. So she needed a quilt just for her, and we were more than happy to help her out given that she has a super nice, and generous family. We found a soft gray paisley flannel for the back to make sure Oreo had something soft to cuddly up in.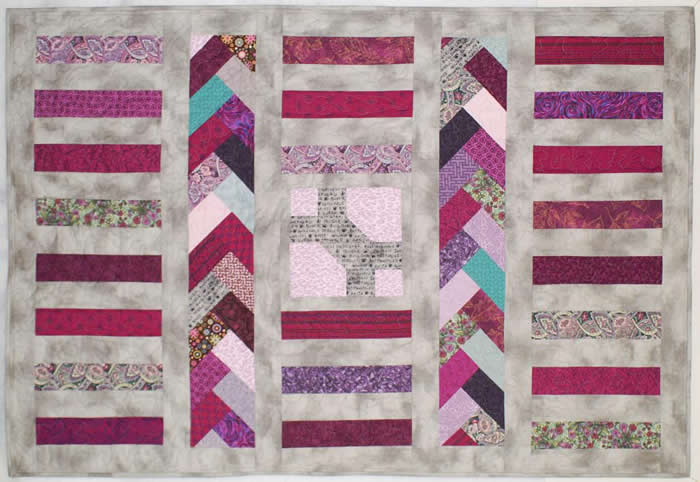 A closer look ...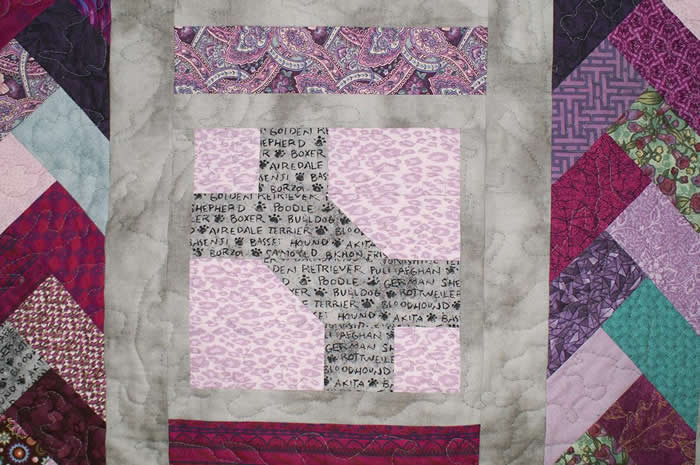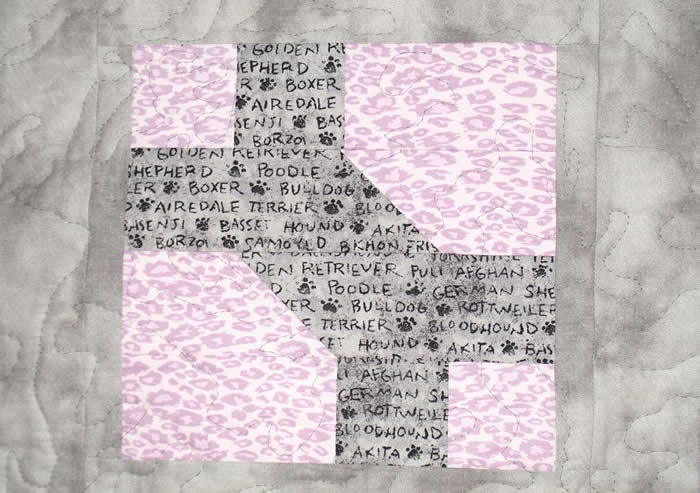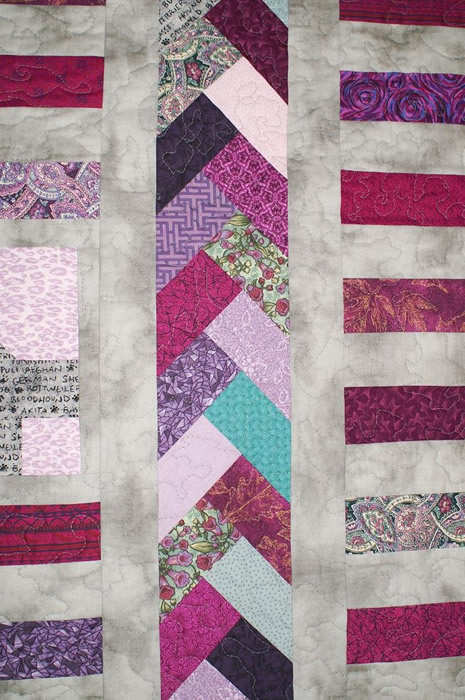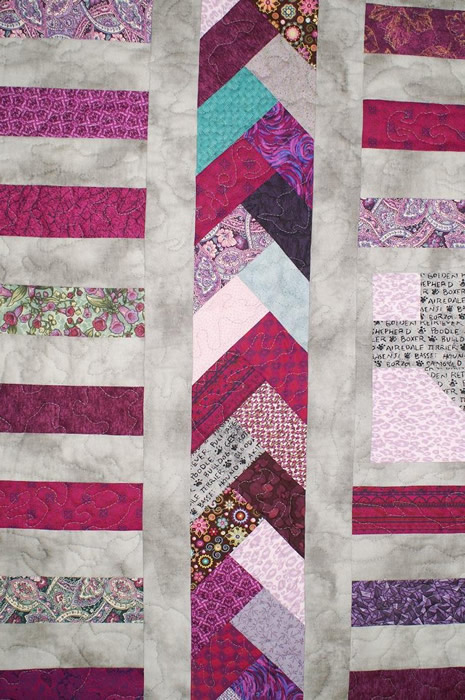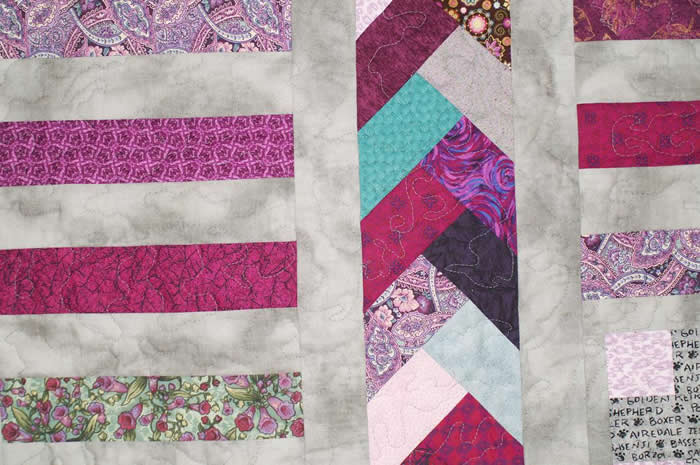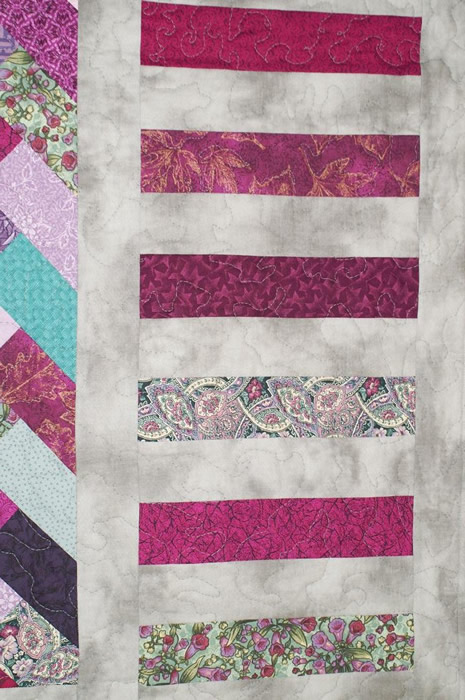 The back of Oreo's quilt ...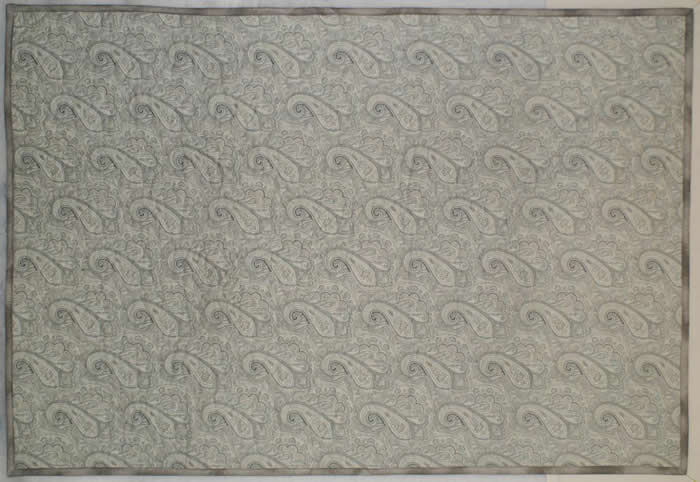 Oreo, Paws, and Buddy's quilts ...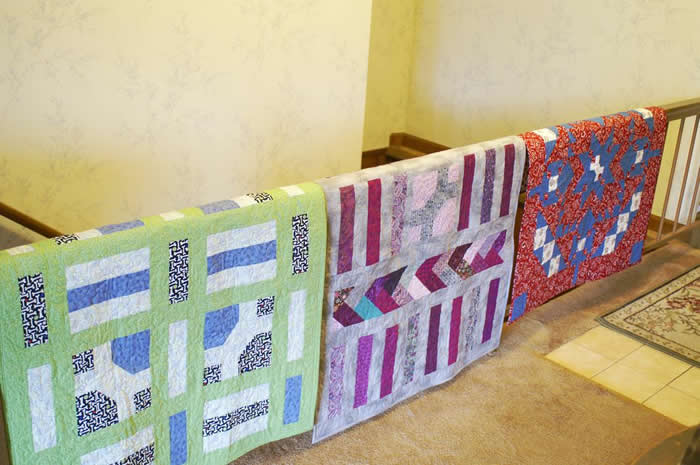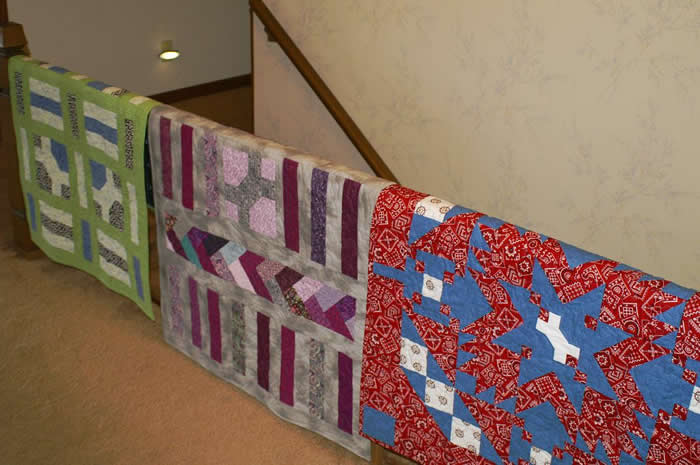 Oreo with her quilt ...