#15 - Bella's Raffle
Won by Gibby
26" x 35" 1 bone completed: 07-2010
This quilt was made to add to a gift basket to be raffled off to help raise money for Bella, a Min Pin who needed surgery on her two front legs. Some of the blocks in this quilt are a kaleidoscope effect from the fabric in the border. The back is flannel to make it extra soft and snuggly.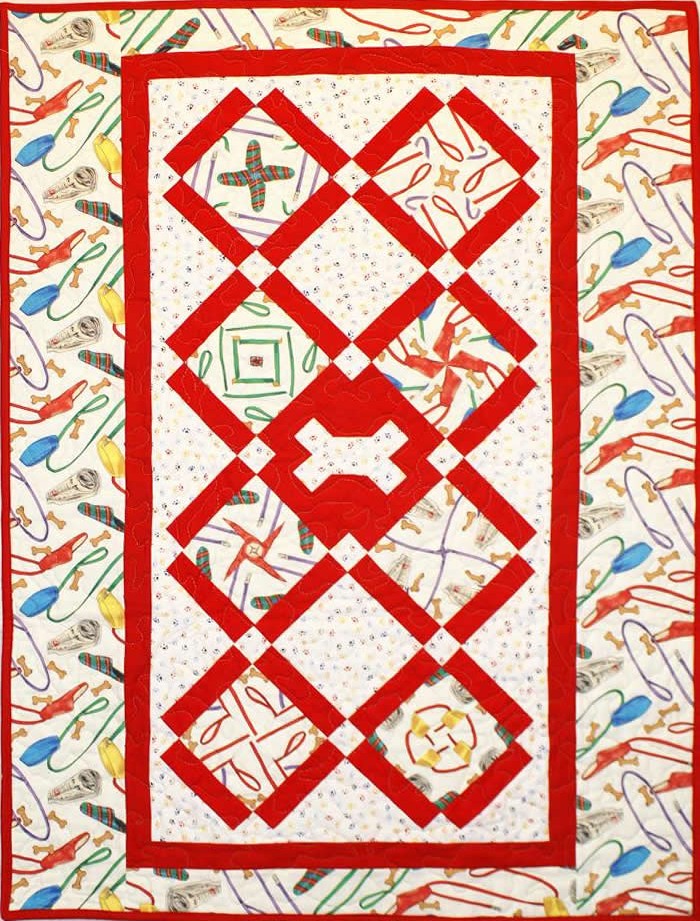 A closer look ...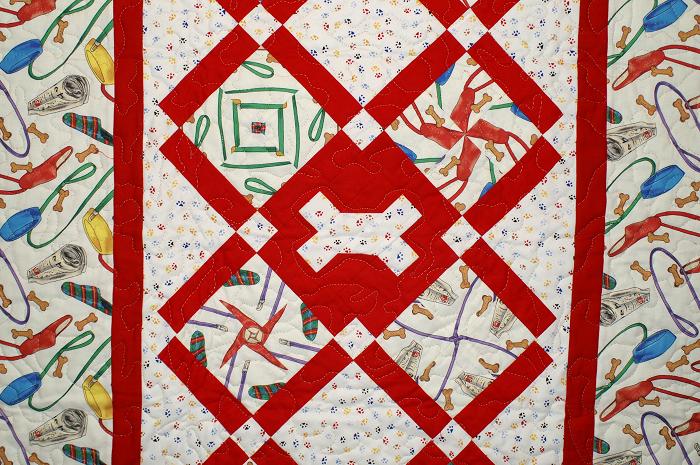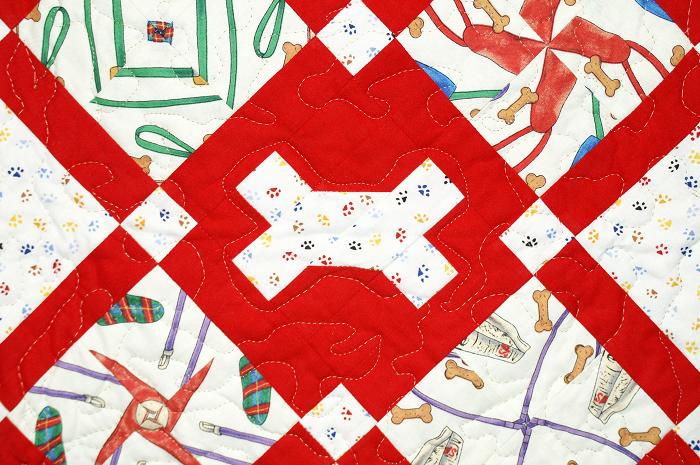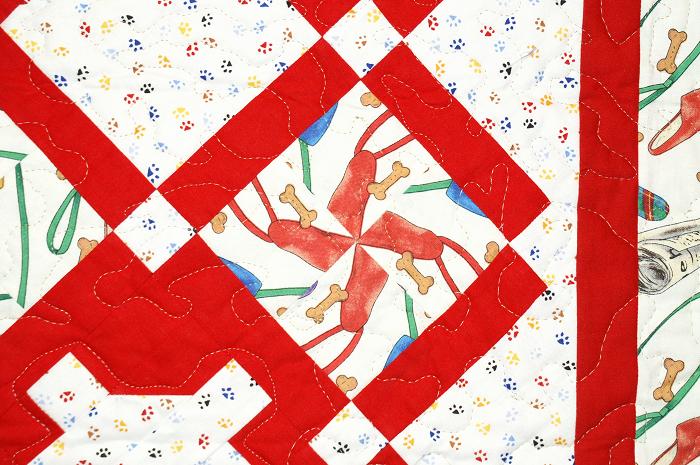 The back of Bella's Raffle ...