14 - Castle Stamps (B)
For Cappy
4 bones 12-2009
Brothers Cappy and Remi got quilts using the same pattern and the same fabric, but with the light and dark fabrics in different spots to give them different looks. The quilt has flannel on the back to make it soft and snuggly.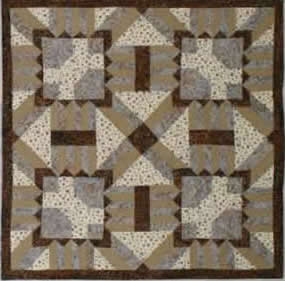 A closer look ...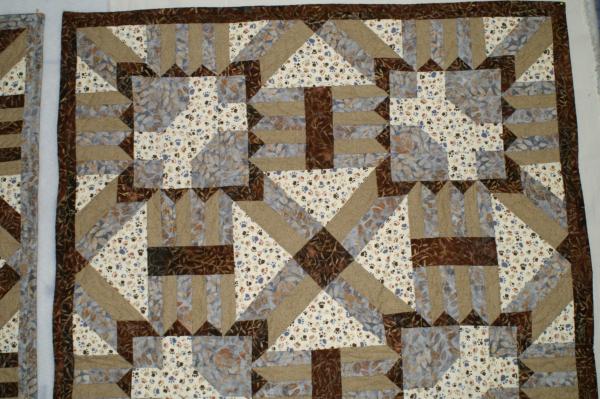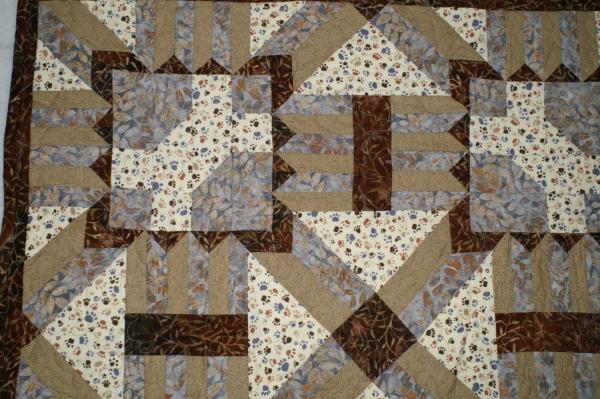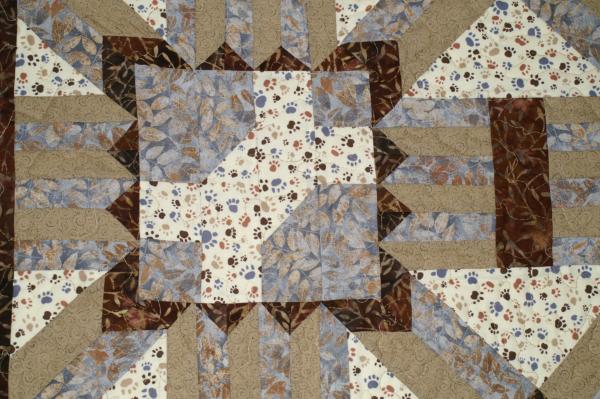 The back of Cappy's quilt ...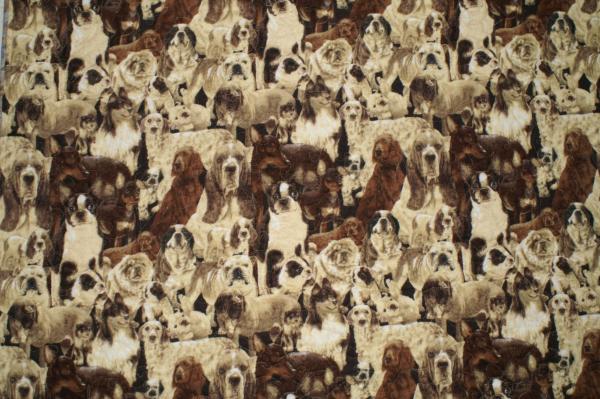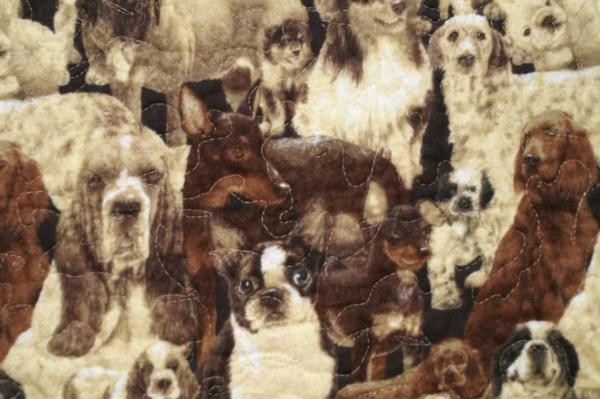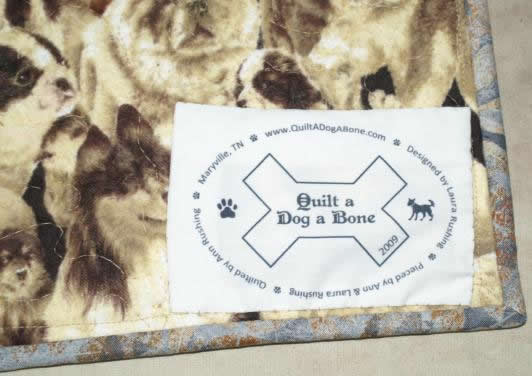 Cappy and Remi's quilts together ...