#12 - Postage Due
For Wilson
4 bones completed: 11-2009
Wilson is a lucky pup who has traveled and vacationed with his family. One of the fabrics in his quilt looks like postage stamps and we could just imagine the post cards he would send. The back of his quilt is flannel for extra softness and comfort.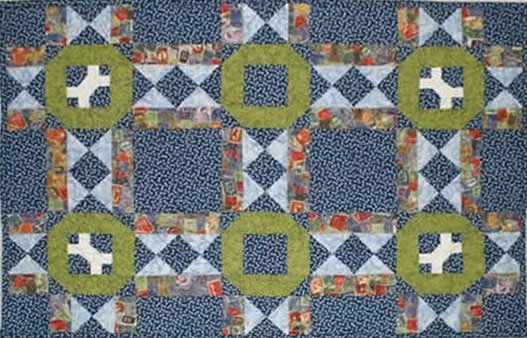 A closer look ...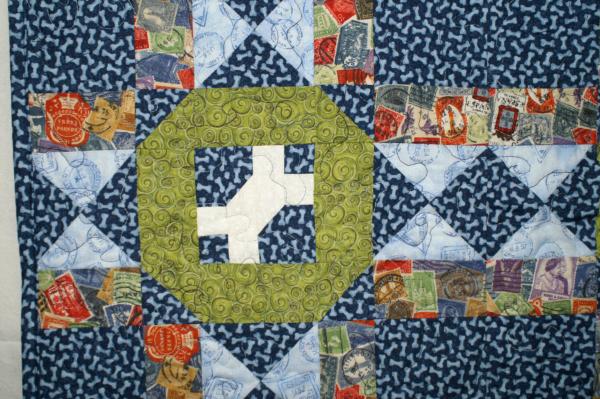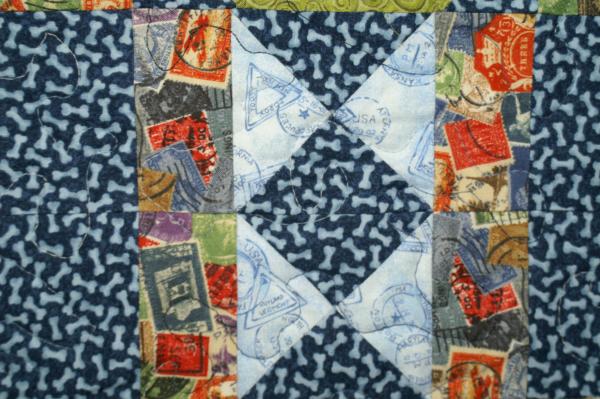 The back of Wilson's quilt ...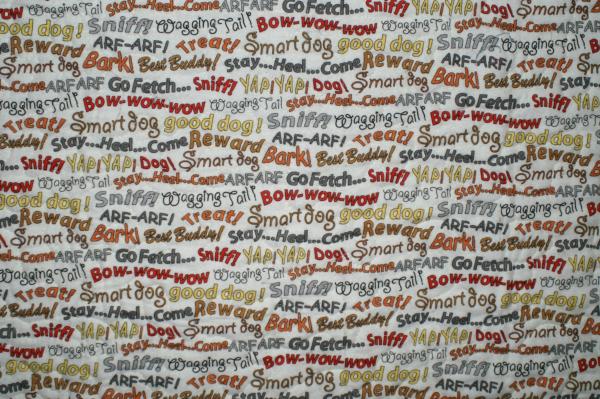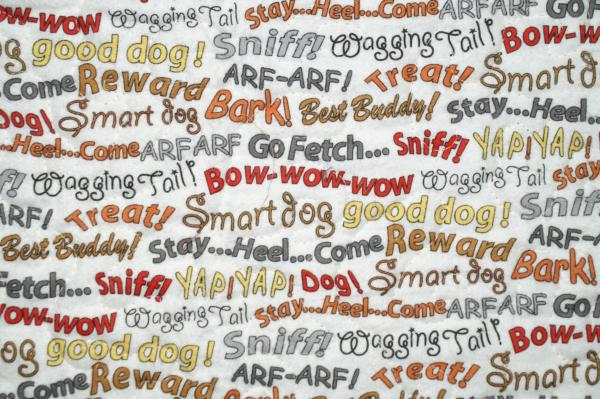 Wilson with his quilt ...