#9 - Think Pink
AVAILABLE - use contact form to purchase
25" x 39" 1 bone completed: 10-2009
$64.00
Hot pink and black and all girl ... this quilt is available. Sweet polka dots and little swirls for your little princess. This quilt has flannel on the back side for extra snuggly comfort.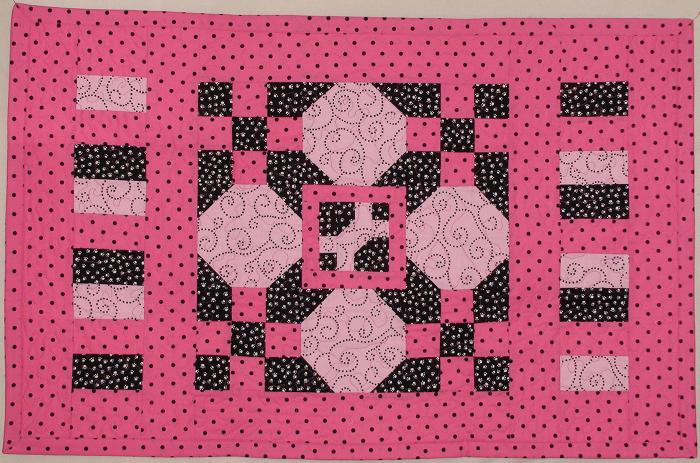 A closer look ...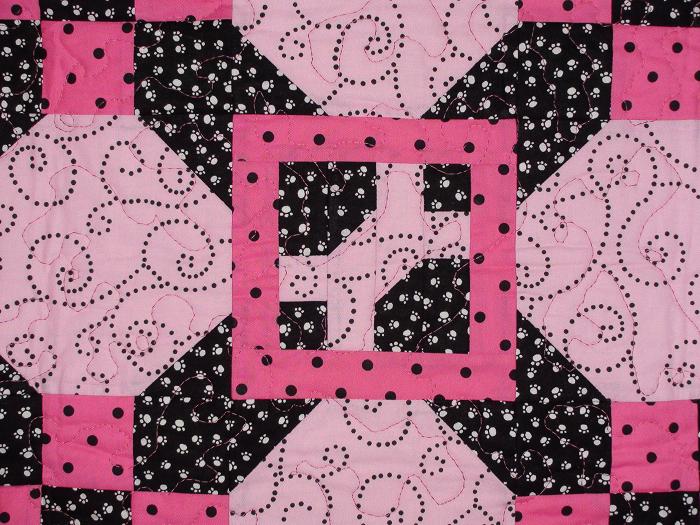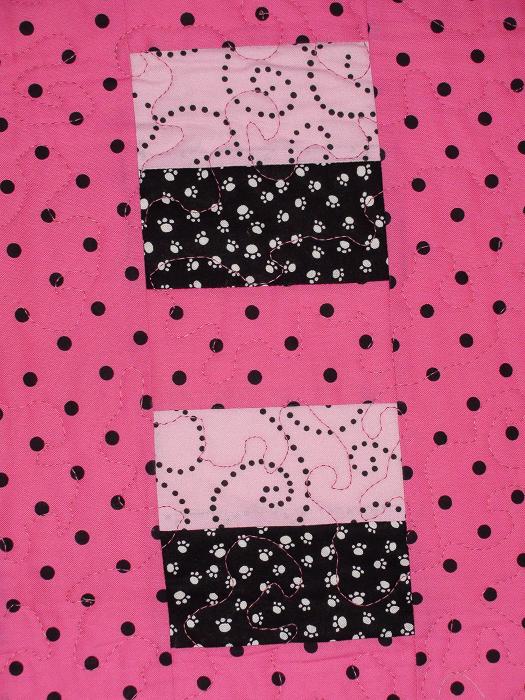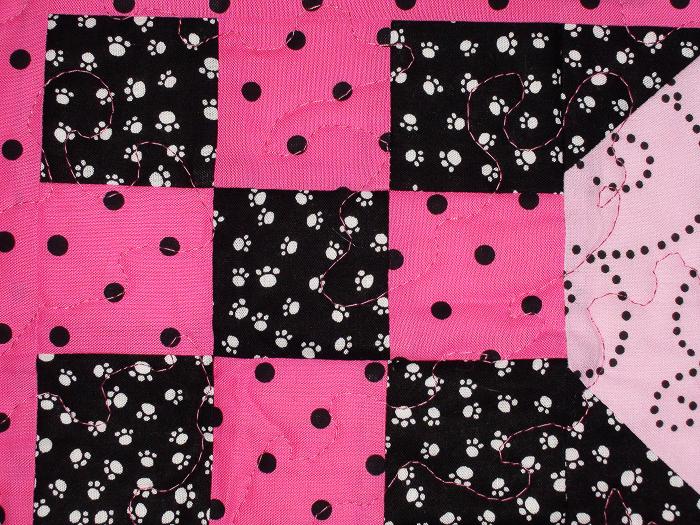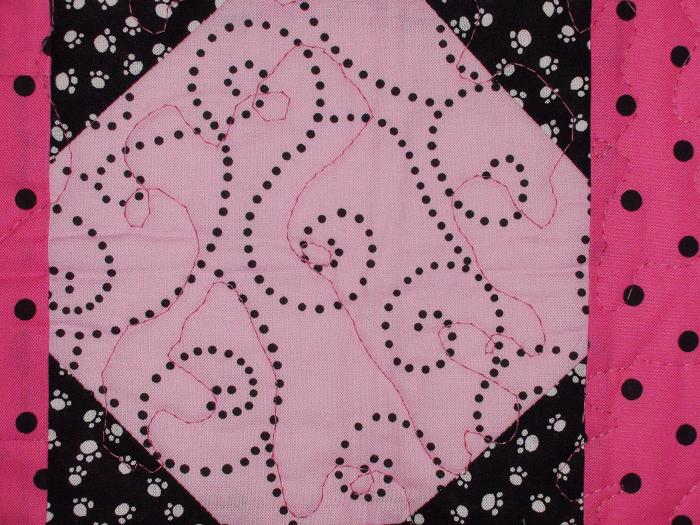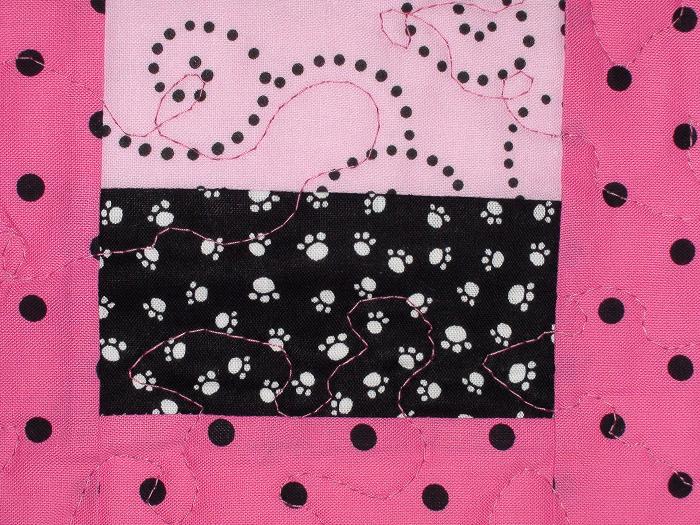 The back of Think Pink ...