#8 - Pink Boxes
For Adora
25" x 38" 1 bone completed: 09-2009
Pink for Adora in this box within a box within a box pattern. There is one bone in this quilt, and like Cali's, it blends in well. We used flannel on the back to make it soft and snuggly.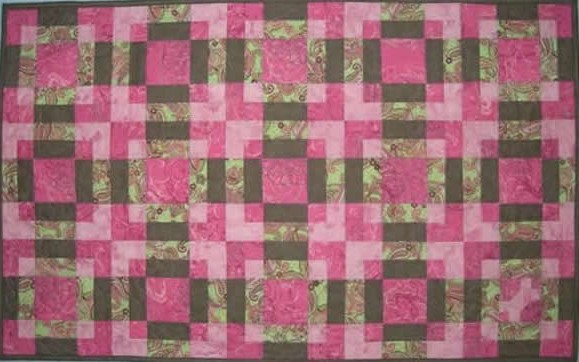 A closer look ...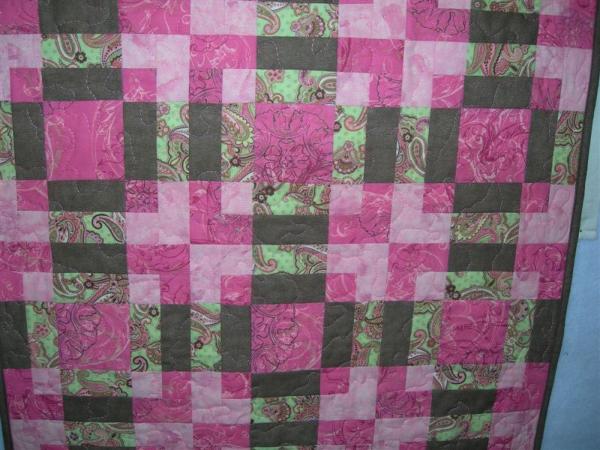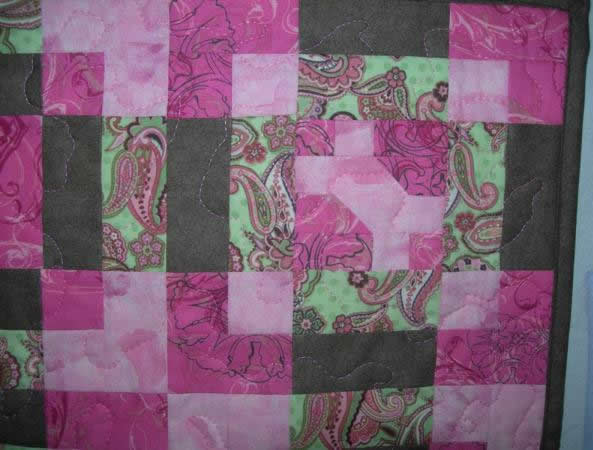 The fabric used on the back of Adora's quilt ...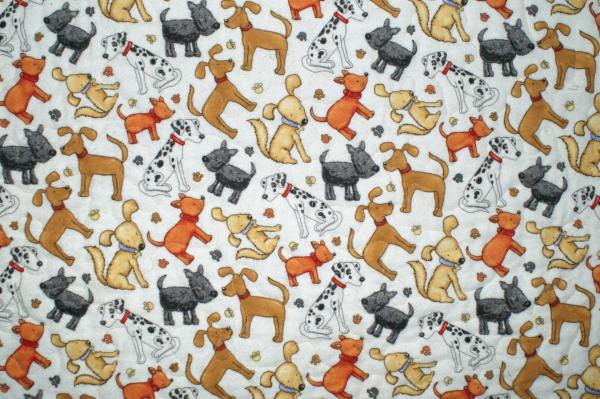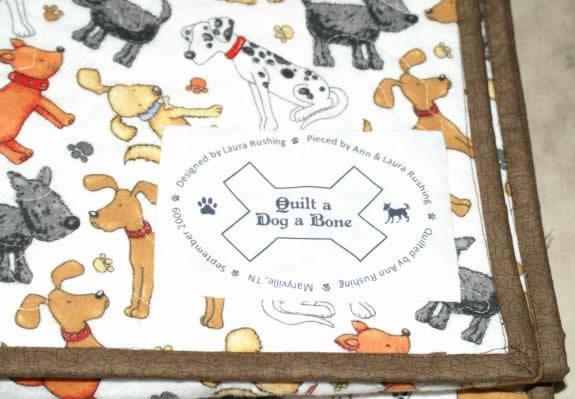 Adora with her quilt ...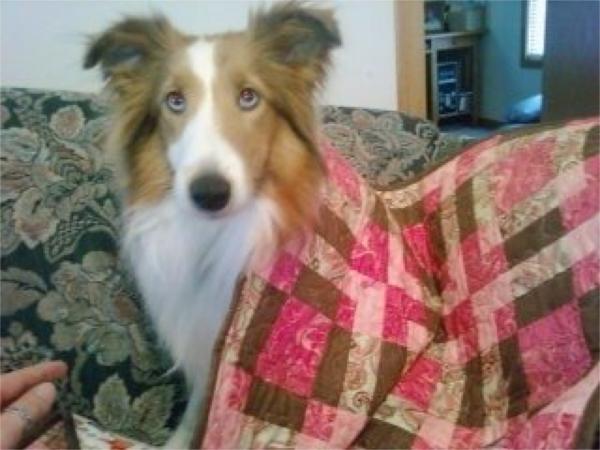 Adora, Luke, Cali and Ruger's quilts ...