# 6 - Bluetiful
For Ruger
32" x 32" 1 bone completed: 09-2009
For Ruger, a scrap quilt in blues and light gray. For the back we used flannel to make the quilt softer and more snuggly.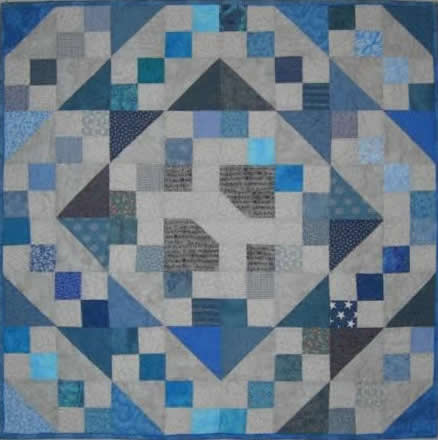 A closer look ...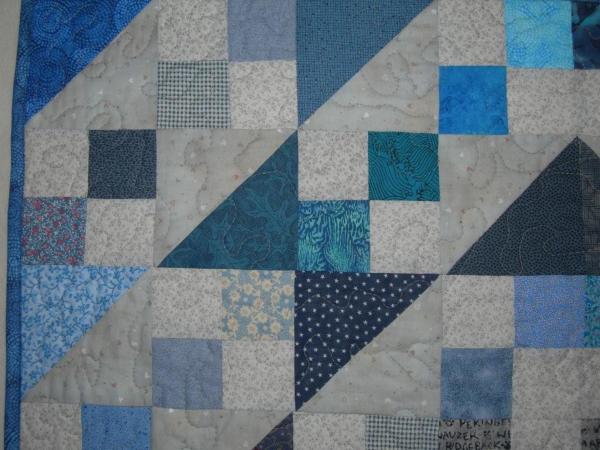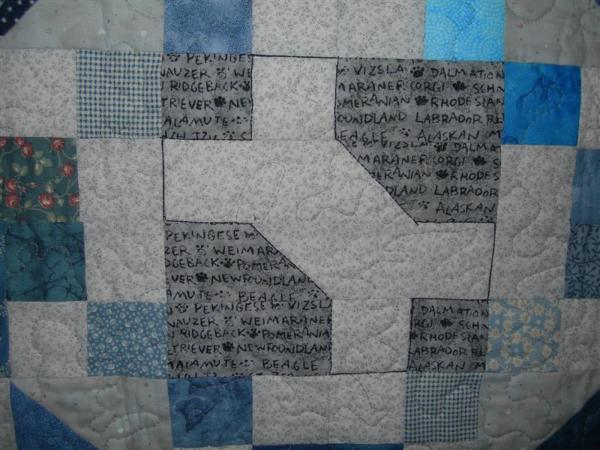 The fabric on the back of Ruger's quilt ...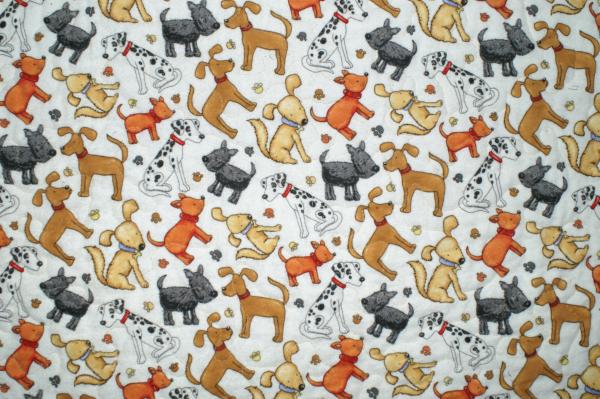 Ruger with his quilt ...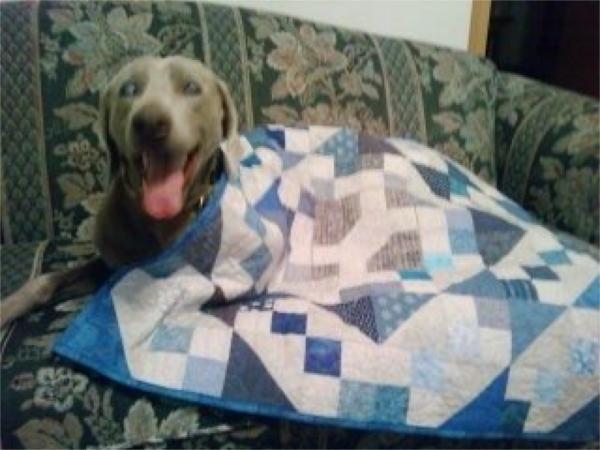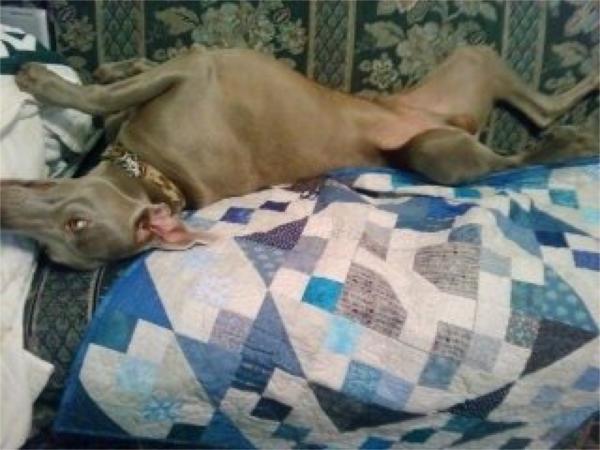 Ruger, Luke, Cali and Adora's quilts ...