#5 - A Ball And A Bone
For Luke
24" x 37" 1 bone completed: 09-2009
I was thrilled and delighted when someone saw pictures online of the quilts I had made and wanted some for her dogs. So a ball and a bone was just what Luke needed. For the back we used flannel to make the quilt softer and more snuggly.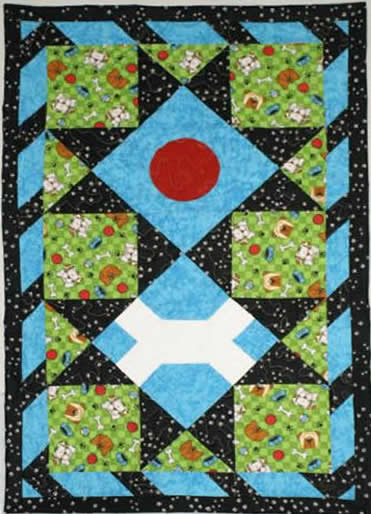 A closer look ...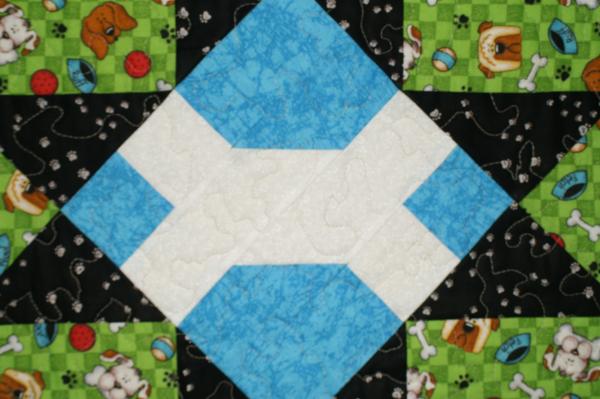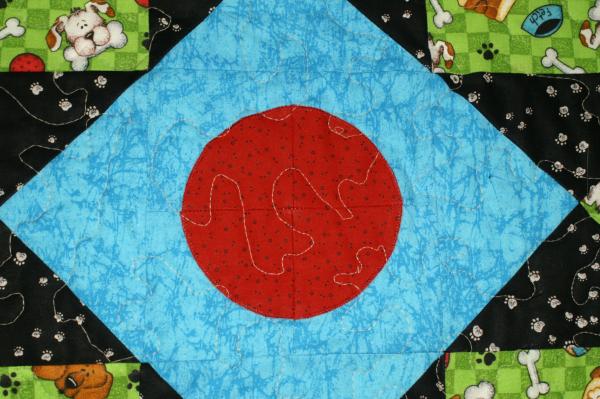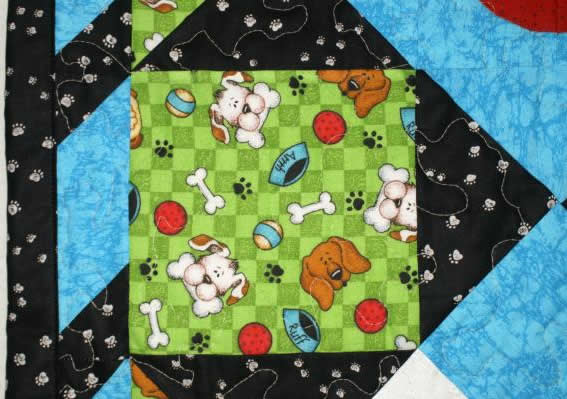 The back of Luke's quilt ...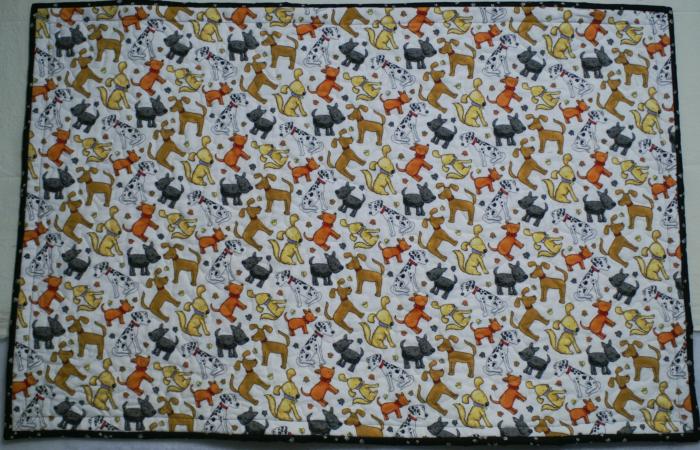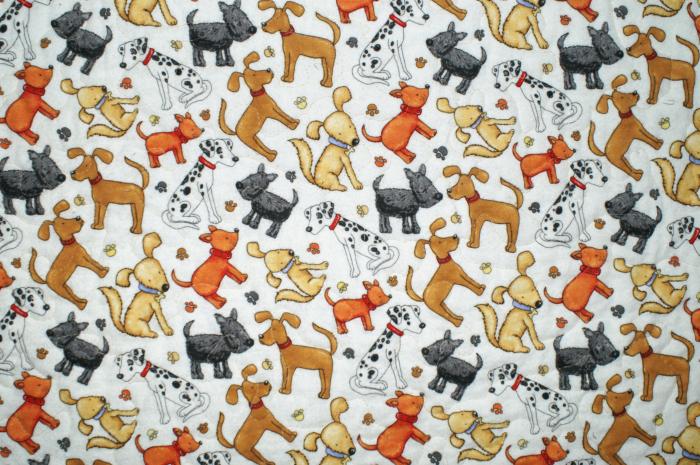 Luke with his quilt...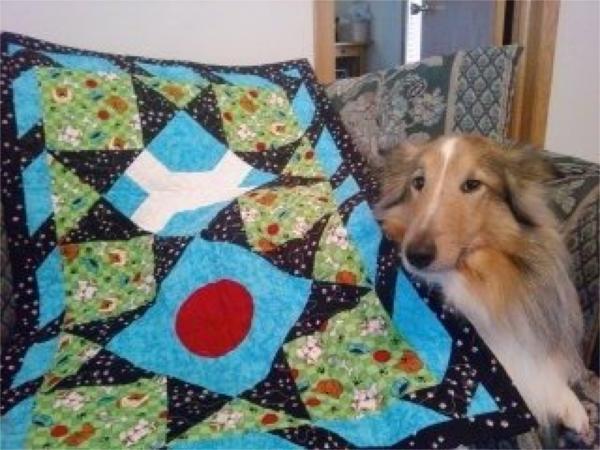 Luke, Ruger, Cali and Adora's quilts ...