#4 - Paw Print Mat
For Cheeky
15" x 22" 4 bones completed: 08-2009
Cheeky is a true princess and doesn't like to sit on a hard floor surface. So we made a small mat for her to have a warm spot to sit. And if the mat happens to be on a pile of pillows so much the better. For her mat I stamped and painted a large paw print in the center.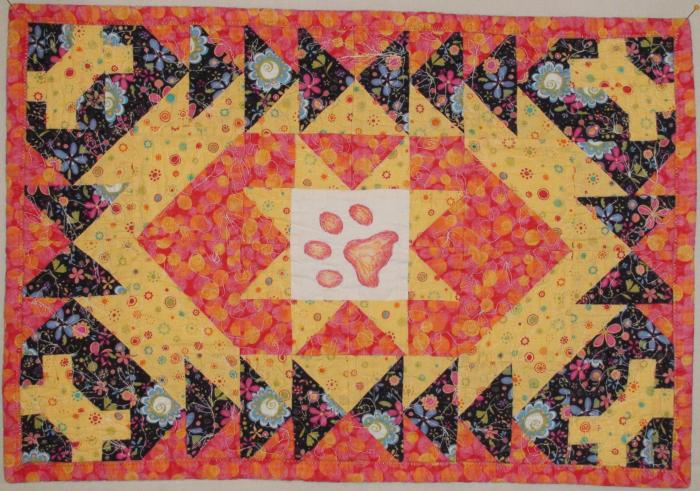 A closer look ...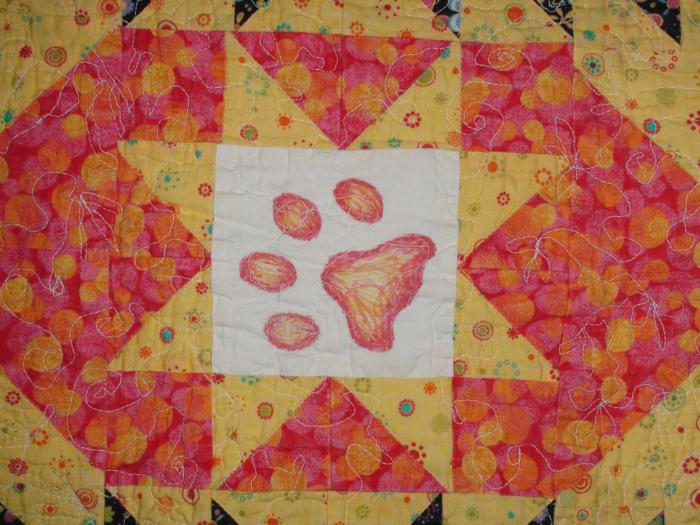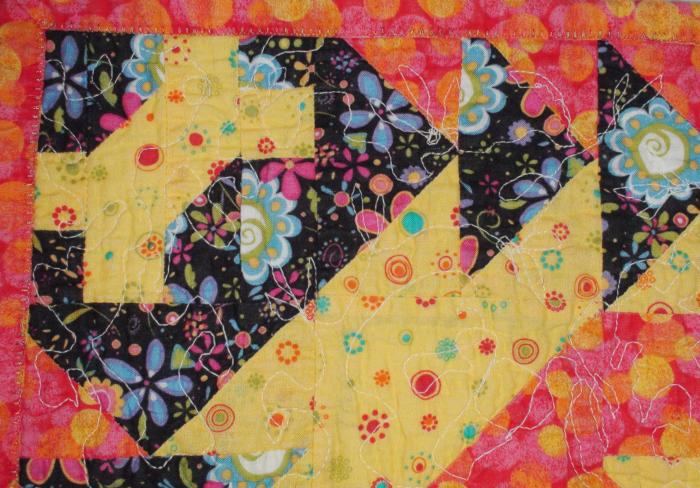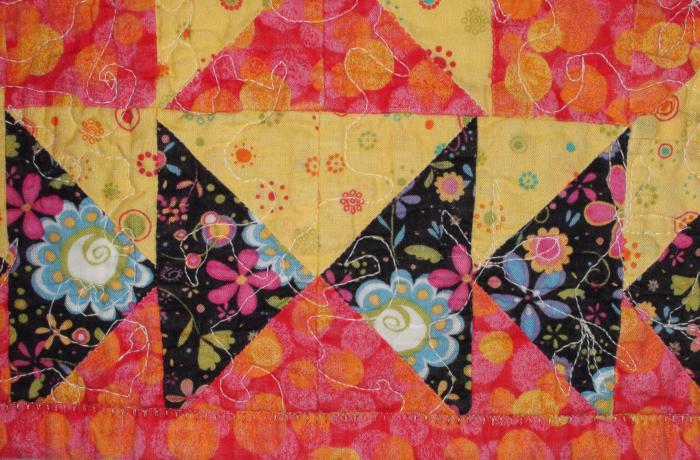 The back of Cheeky's quilt ...