#3 - A Bone For Pip
For Pippi
24" x 37" 1 bone completed: 08-2009
We found a pre printed panel with a variety of commands that seemed perfect for Pippi. She is a fast learner and quickly picked up lots of commands and some tricks in the classes we took. And of course if sister Cheeky had a quilt then Pip needed one, too.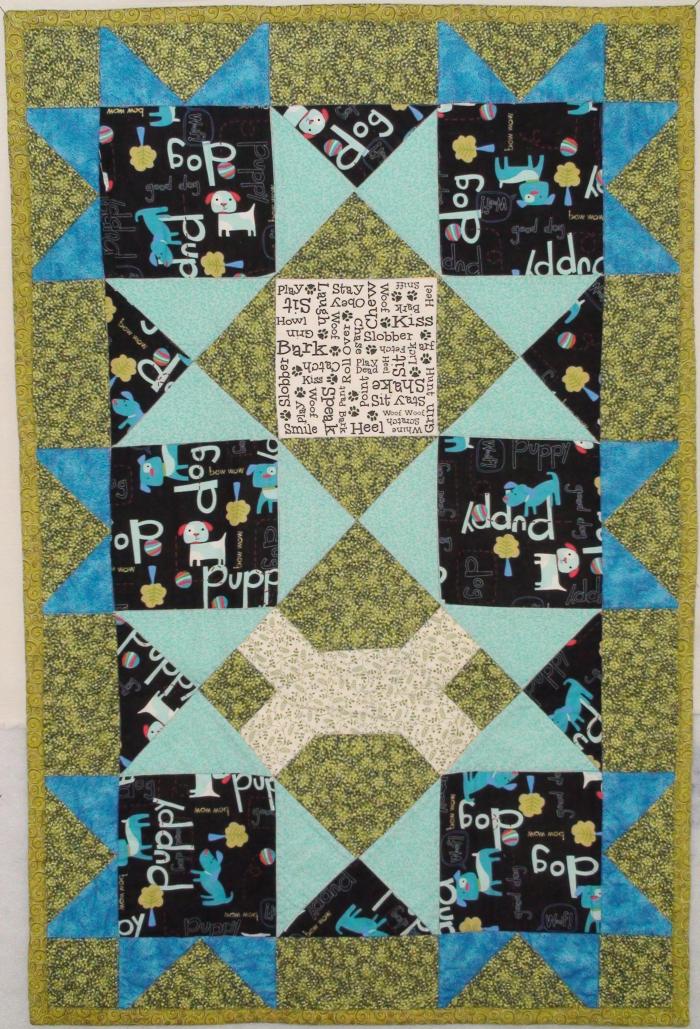 A closer look ...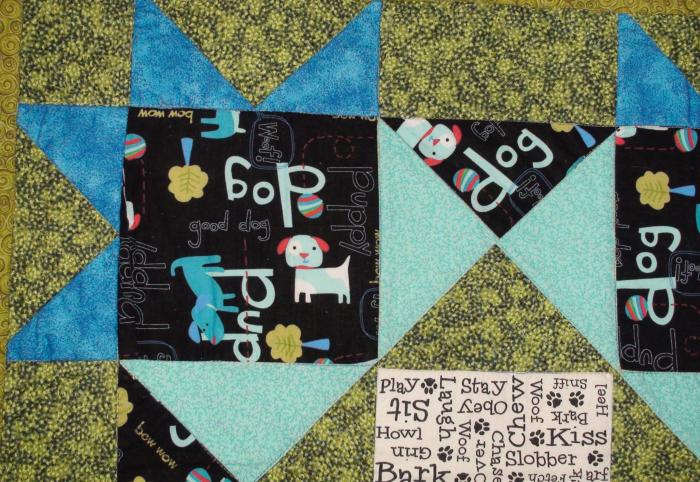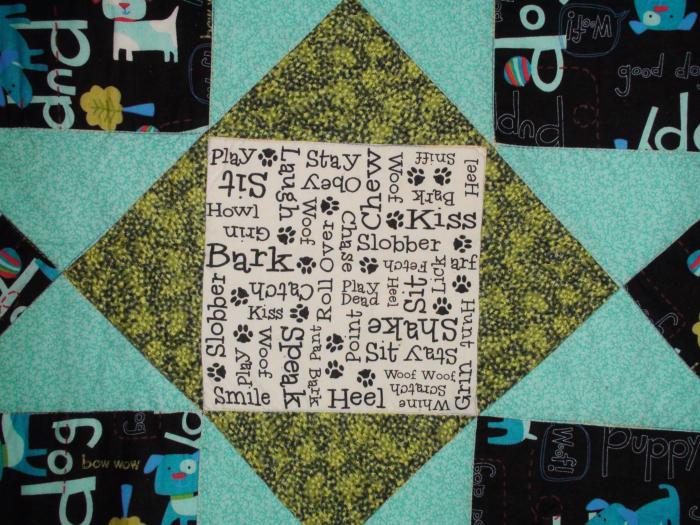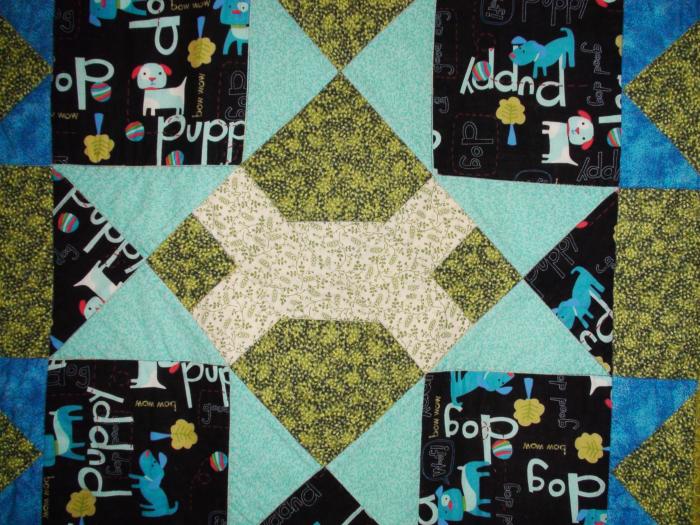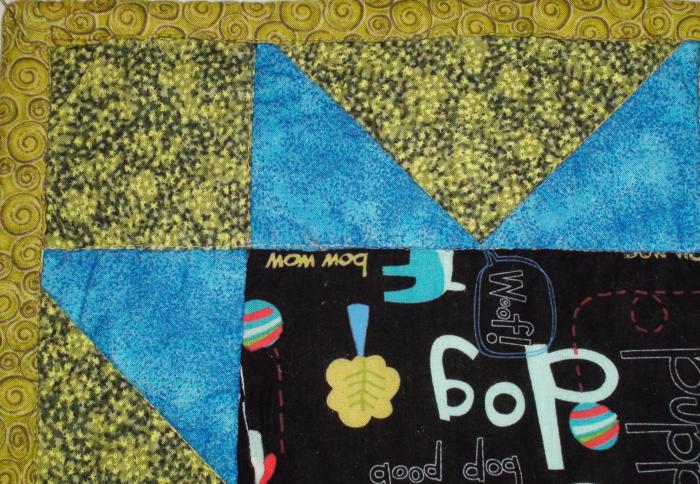 The back of Pippi's quilt ...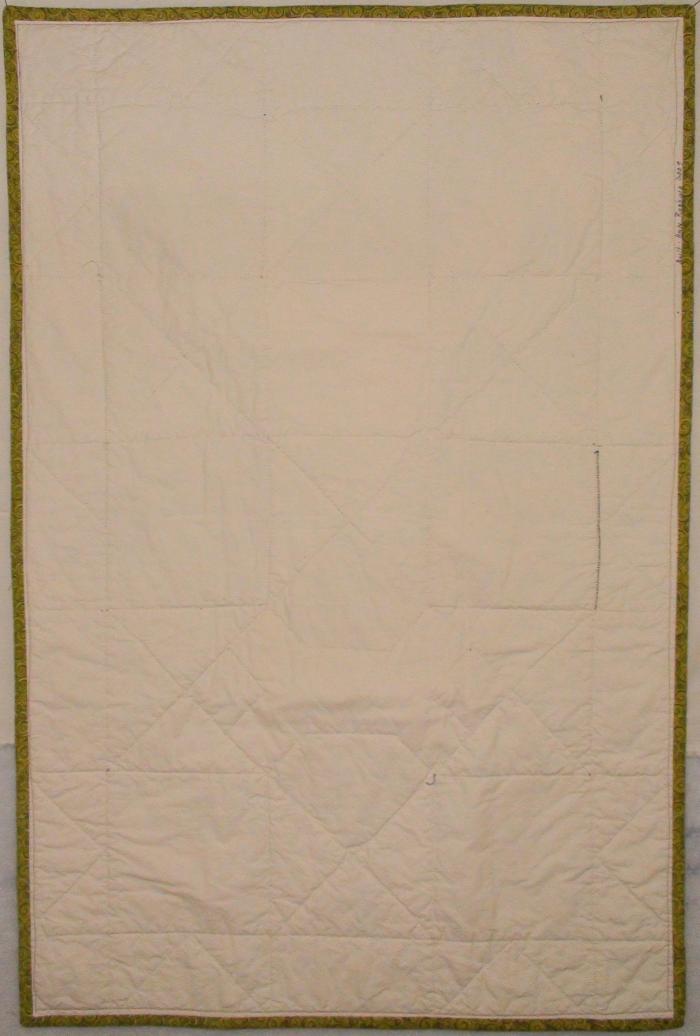 Cheeky checks out Pippi's quilt ...