#2 - Happy Tails
For Cheeky
23" x 23" 4 bones completed: 08-2009
When we found a pre-printed panel that said, "If you're happy and you know it wag your tail" we knew this was perfect for Cheeky. She has such a happy tail. Just say her name and she wags it like crazy.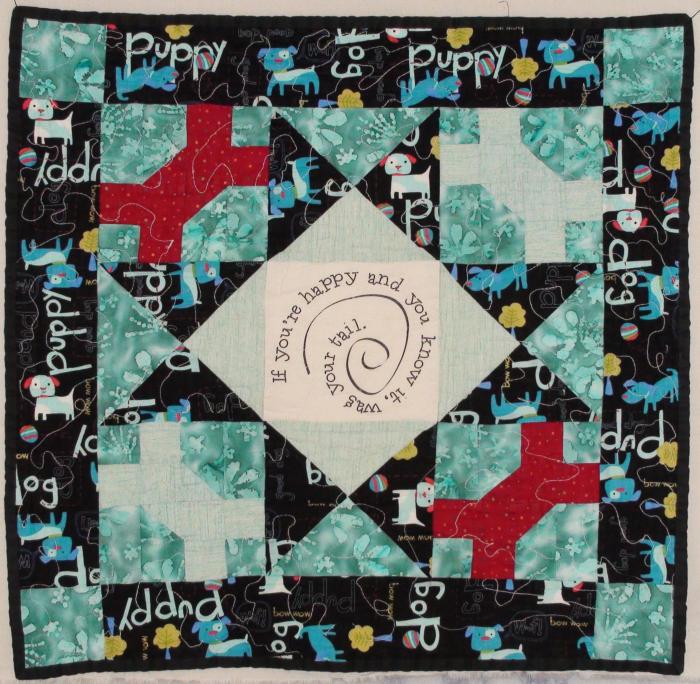 A closer look ...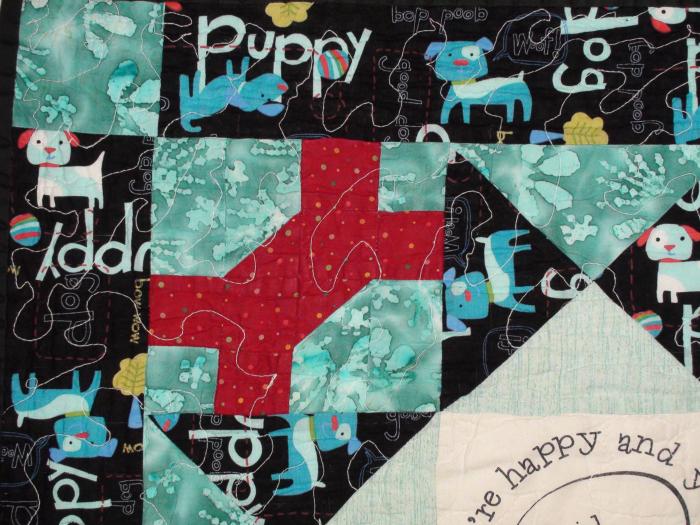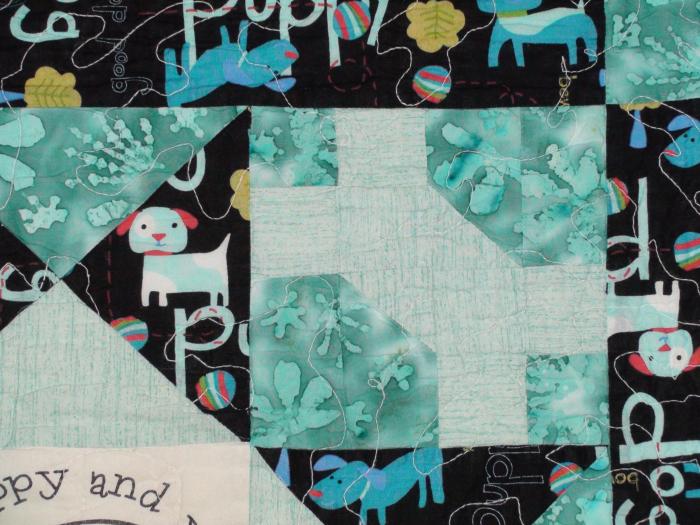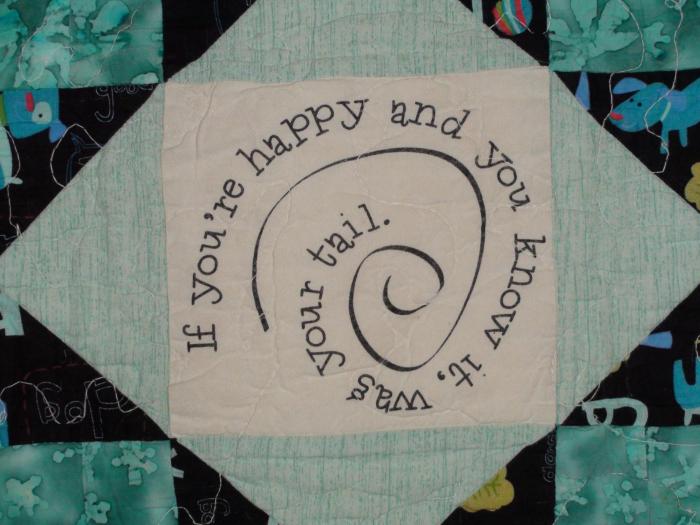 The back of Cheeky's quilt ...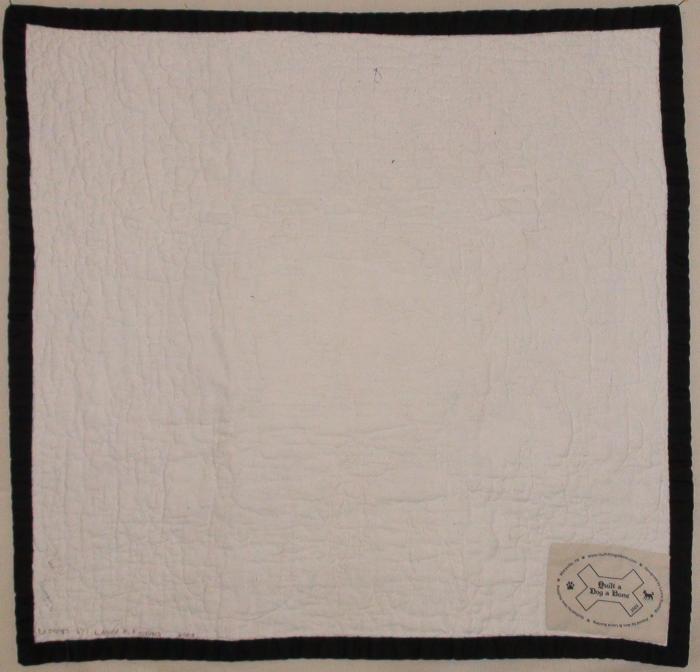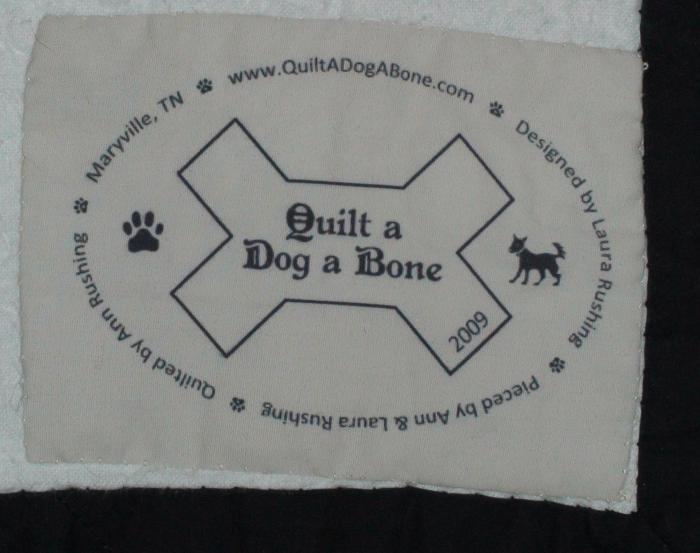 Cheeky with her quilt ...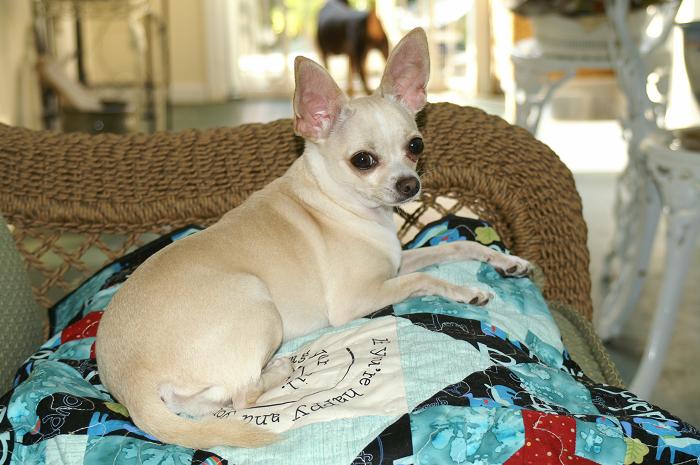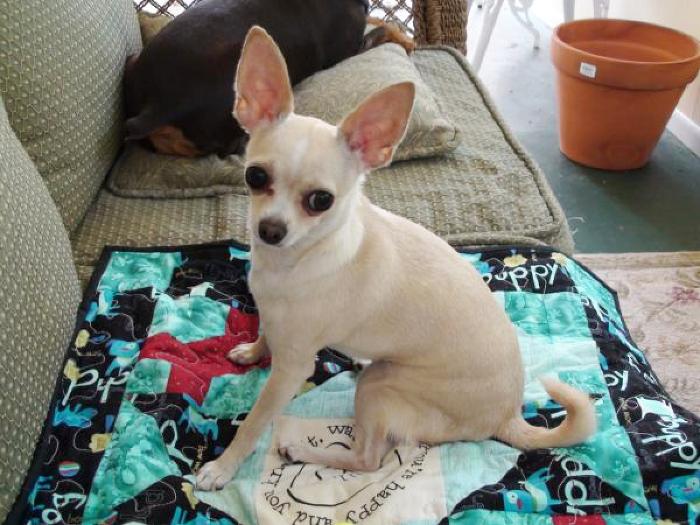 Pippi likes it, too ...