#1 - Black With Stars
For Patches, Sweetpea, Pippi and Cheeky
35" x 35" 0 bones completed: 06-2009
When we found a fun dog theme piece of fabric it inspired this, the first of many quilts. This is one without a bone block in it. The fabric on the back of the quilt matches that on the front, and we used a little of the fabric from the stars in the binding to add an additional splash of color.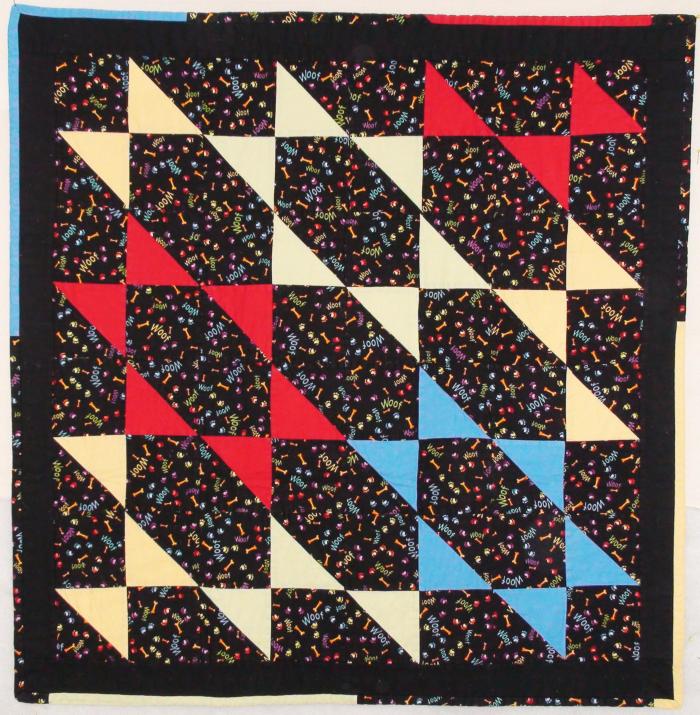 A closer look ...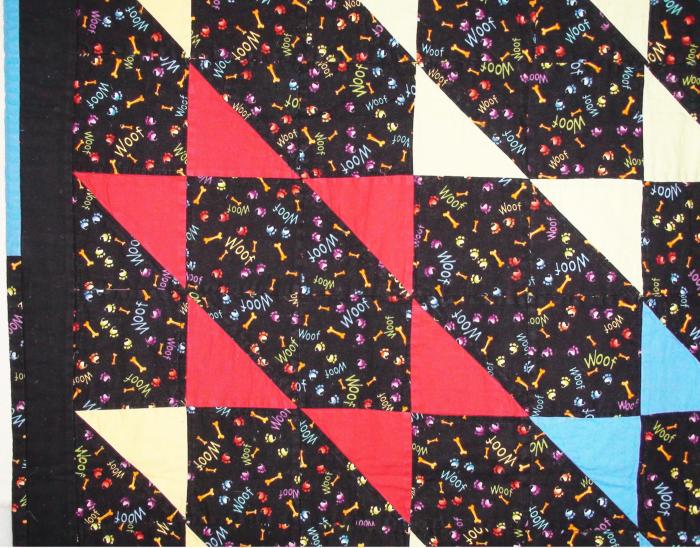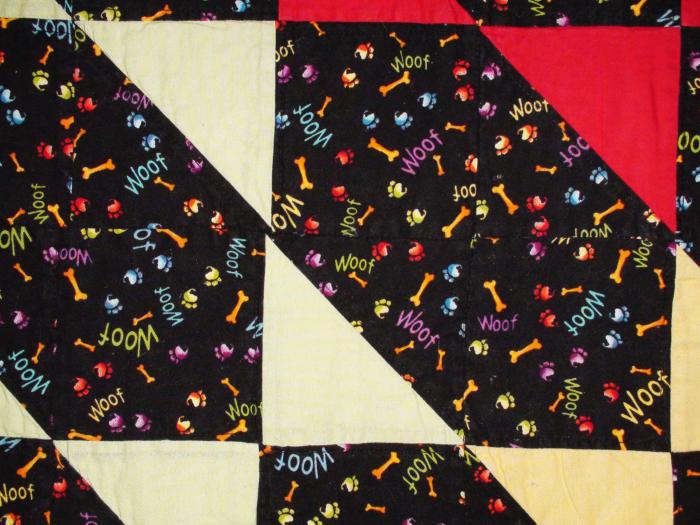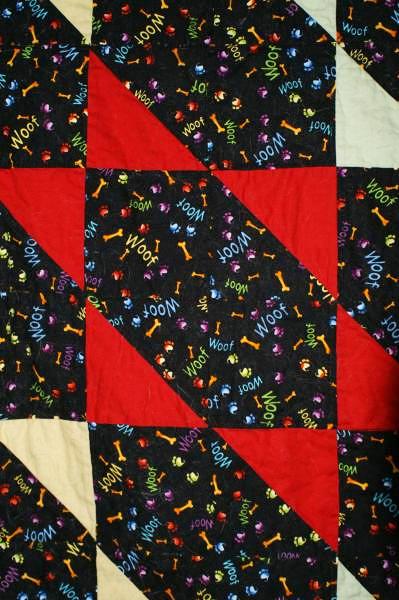 The back of Black With Stars ...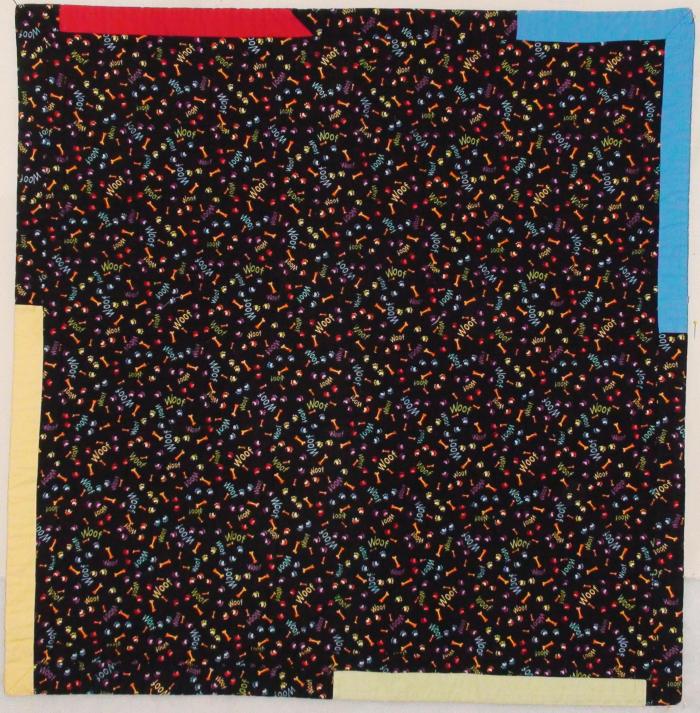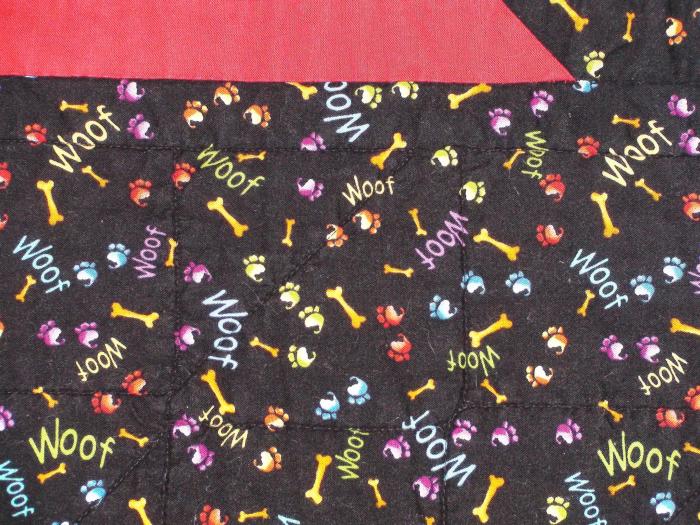 Pippi likes to sit on the quilt ...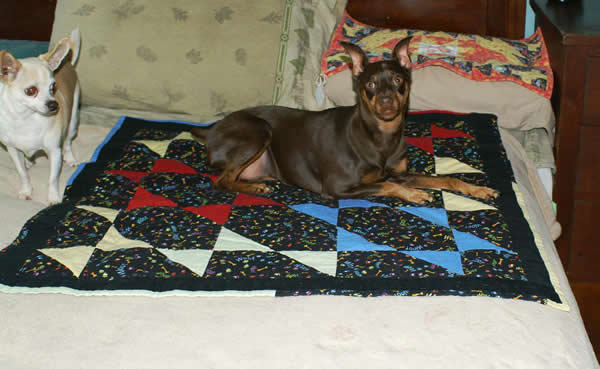 Dutchess likes to be covered with the quilt ...