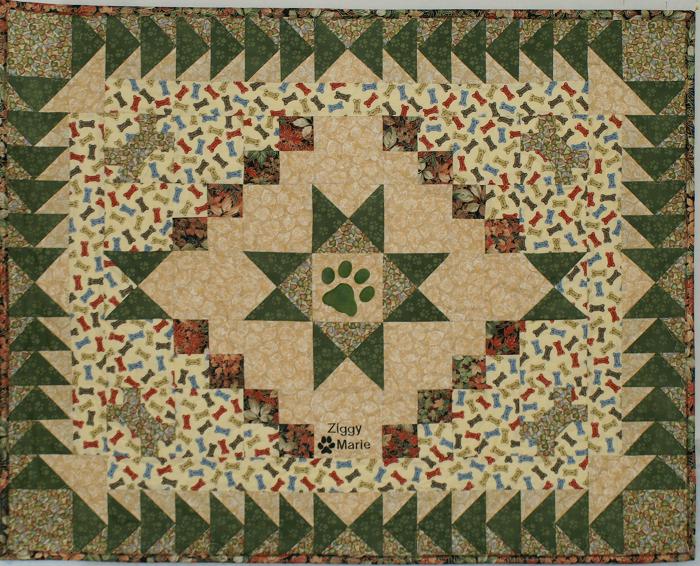 Most of what we make at Quilt A Dog A Bone is through custom orders. There is no extra charge for a custom order, and we are happy to work with you to come up with a design that fits your style, color preference, size requirements, themes, etc. Take a look through the Quilt Gallery for inspiration.
Most of the time we will not make an exact copy of a custom order, but we feel confident we can work with you to come up with an alternative that will satisfy you. A few designs we will repeat, and some we will do with color changes. If you see something you like, let us know and we will work with you.
Custom orders do not apply just to quilts. We're happy to talk to you about fleece blankets, tote bags, towels and pet clothing as well.
Looking for that extra personal touch? For an additional fee many items can have your pet's name embroidered on it, and we can have custom fabric printed from your photos or graphics.
What we can create for you and your pet? To get the ball rolling please Contact Us.